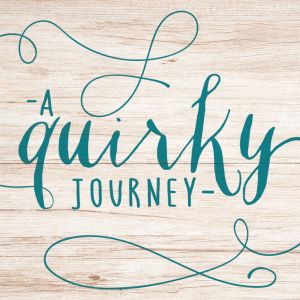 AQJ 02: A Quirky Christmas! Surviving and Thriving this Season
Episode 2
19, Dec, 2014
61 Minutes
Throughout the year many of us have made lifestyle changes that will not fit into our usual Christmas celebrations. Our family is now following a modified GAPS diet, and many others have changed the way they eat in the past year because of newly diagnosed allergies. This episode is about incorporating your favourite Christmas traditions into your new lifestyle, so that the whole family can enjoy a happy, healthy holiday season! There's no need to feel like you're missing out – let's share ideas for a Quirky Christmas.
We'd love for you to share your healthy, quirky Christmas ideas by posting a photo on our Facebook pages, or tagging us on Instagram or Twitter. Hashtag your photos #aquirkychristmas – let's make some new traditions!
Merry Christmas!
Facebook: Quirky Cooking and Leah Follett
Instragram: jowhitton and akesisbalance
Twitter: QuirkyJo and akesisbalance.com
Share This Episode
Share this episode with your family and friends.
About Quirky Cooking Chats
Jo Whitton of Quirky Cooking shares her families' journey to good health through healing food. Join Jo in her kitchen as she cooks nourishing meals, explains the why and how behind the way she cooks, and chats with guests about everything from nutrition to family food and how to live happy, healthy lives! You will find an abundance of tips, recipes, stories and inspiration.
Quirky Cooking Chats Hosts
Recent Quirky Cooking Chats Episodes