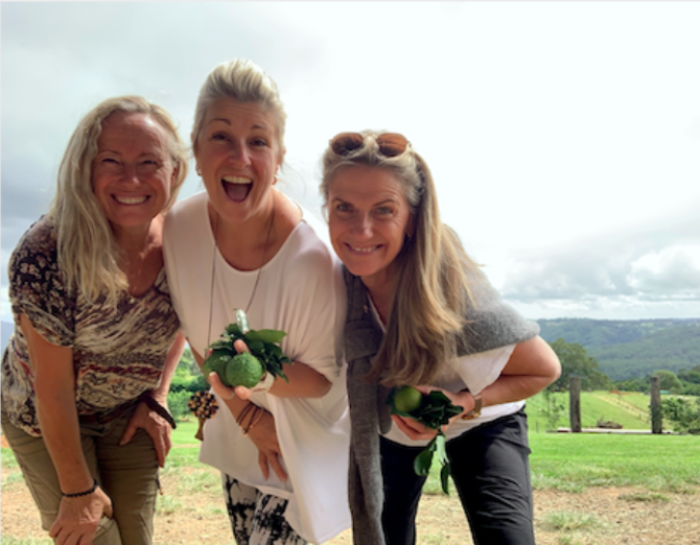 Click Below to Listen Now!
UC 374: Creating Calm in Crisis
Episode 374
20, Mar, 2020
79 Minutes
The Chatters couldn't stay away from their listeners, they felt a need to connect with them in this very different time on planet earth. They also felt a need to connect with each other, so they went to Cyndi's farm and had a day in nature, eating foods grown on the farm and generally talking about manifesting, life and dreams.  That's also when they decided to record this extraordinary podcast.  Carren talked about the mental and spiritual aspects of the role the planet and people are going through, Kim talked about her wonderful antiseptic essential oils and how to use them, she will also be in lockdown with her husband Danny and daughter Tayla as they fly back from the Northern Hemisphere, she shared how she will be doing this with food, exercise and growth.  As for Cyndi she talked about how to make sure the immune system is healthy, the no need to panic about lack of food (your body has the ability to survive – as she explains).  The Chatters talk about the calm they feel, the luxury of staying home and encapsulating with family and community and they're wanting to help people see the gratitude of the situation.  They hope you enjoy this very heartwarming, informational hour and a bit.
Share This Episode
Share this episode with your family and friends.
What happens when three international speakers and celebrated business women get together and chat about issues including health, wellbeing, relationships and mindset? Find out as Cyndi O'Meara, Carren Smith & Kim Morrison challenge conventional wisdom.
Recent Up For A Chat Episodes