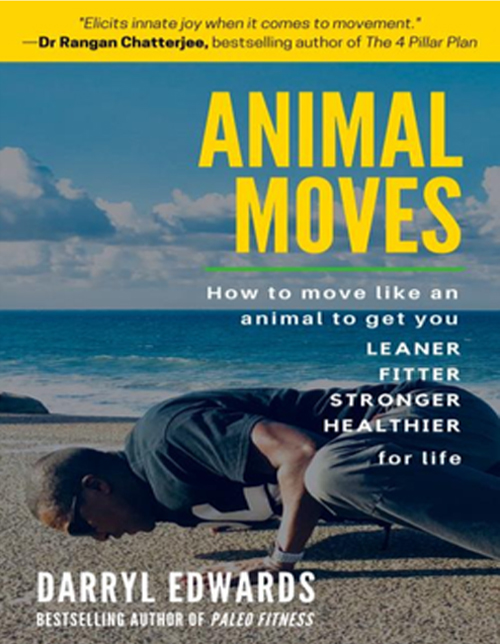 UC 302: Learn about Primal Play with the founder, Darryl Edwards
Episode 302
02, Oct, 2018
61 Minutes
The Up For A Chatters are in fine form with the handsome Darryl Edwards.  Darryl hails from London and his story from corporate financial life to the founder of Primal Play is where the podcast starts.  Now his office is outside, traveling the world teaching people about Primal Play.  Darryl became interested in leading a healthier lifestyle when suffering from an array of lifestyle issues (chronic hypertension, pre-diabetes and elevated cardiovascular disease risk). Seeing amazing results from his lifestyle changes, Darryl quit his career as an IT consultant in Investment Banking and re-trained as a Personal Trainer and clinical nutritionist with a focus on natural movement and food for health. His passion is to share his knowledge and experience with others.
His new book Animal Moves combines cardio, resistance and agility exercises to boost power, conditioning and flexibility. It's an all-in-one playout. Instead of spending 30 min on an exercise bike, 30 min doing weights and 30 min on the treadmill, you can combine it all into one single workout in a much shorter space of time.
Website www.primalplay.com   
Twitter / Instagram @FitnessExplorer 
Facebook www.facebook.com/fitnessexplorer
Share This Episode
Share this episode with your family and friends.
What happens when three international speakers and celebrated business women get together and chat about issues including health, wellbeing, relationships and mindset? Find out as Cyndi O'Meara, Carren Smith & Kim Morrison challenge conventional wisdom.
Recent Up For A Chat Episodes