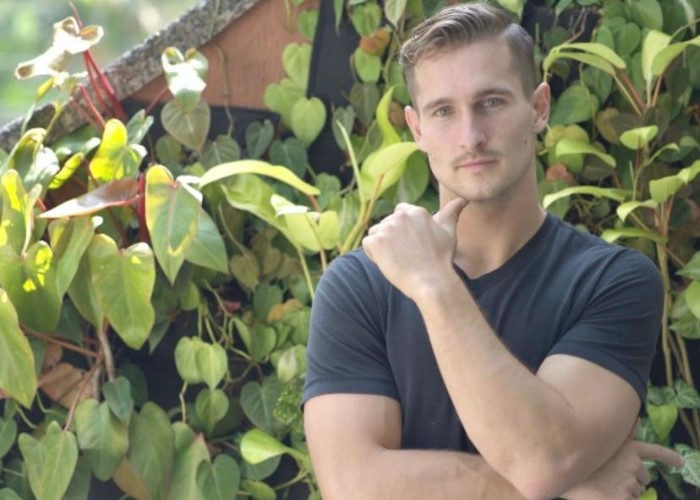 SLP 57: Living An Epic Life with Keyen Lage
Episode 57
16, Mar, 2021
62 Minutes
Picking yourself up after a career-ending injury is one of the most challenging and daunting tasks for an athlete. This week we speak to Keyen Lage, a former football player, who sustained an injury that effectively ended his football career. However, as you will discover, he managed to turn that into a positive and started on a new epic life journey.
"A lot of high performers and high achievers are "smart enough" to not use alcohol and drugs, and hey some do, and sex and those kinds of things, but what's a popular drug of choice now I would say, is helping other people, is making lots of money, is attaching to a religion. There's these other addictive behaviours that are glorified by many that high achievers hide behind to not have to feel a certain level of hurt and pain." Keyen Lage
What a refreshing interview diving head-on into what it takes to step up, out, over and through the big challenges in life. In this conversation, we talk about the all-elusive idea of 'perfectionism' and how empowering it is to give yourself permission to NOT know what's next. One of the key messages from Keyen is to follow your inspiration. To fall in love and form a deeper relationship with self.
This interview will be very compelling for all the high achievers expressing the importance of allowing fun in life. If we can all learn to challenge our belief systems, be willing to accept the deepest, darkest parts of ourselves and dive deep into forming a meaningful relationship with the unconscious mind then we can follow our inspiration with ease.
Some key points Keyen makes are:
Be your own biggest test subject
Do your own heavy lifting
Be willing to learn a lot and dive all the way in
Learn to handle the dark times
Allow yourself to sometimes crawl up into a ball
Don't push the pain away, lean in and feel it
Know that your true self does not want to be a coward or bull-shitter
Have unconditional acceptance of self
Allow the masculine and feminine powers to be
Be open
Be coachable
And lead a fucking epic life!
There are many profound messages I know you are going to love in this interview. Get ready to step up and into your power and live the life you've always dreamed of. Even though humans are selfish by nature and you might fall into the trap of people-pleasing the most important thing we can do is to fall in love with the ambiguity of it all.
Keyen no longer lives a day by structure. He encourages each of us to be open to see a new way of living. Do the work and then do what you want to do. We reiterate… follow your inspiration.
Keyen's final message is to let his life be an example, that it is possible to live an epic life that feels incredible to you. It's possible to lead an awesome, awesome life. And he is the example.
His favourite quote right now is:
"It's already done."
Keyen is a former NFL Athlete turned Emotional Intelligence Coach for World-Class Leaders. After almost becoming paralyzed during a football injury in the National Football League, Keyen was able to start his new journey by looking at life from a completely new perspective. He dove headfirst into understanding what it actually means to live a life of fulfilment while achieving success along the way.
Since making that decision, Keyen has personally worked with over 300 people on creating a healthy relationship with themselves so they are able to escape the rat race of the achievement loop and step into a place of achieving massive success, impact, and money from a place of ease. He helps entrepreneurs, and business owners regain a deeper connection with themselves to find more fulfilment in their lives.
Keyen has worked with World-Class Fitness Models, Professional Athletes, Silicon Valley Entrepreneurs, & C-List Executives. Keyen works with people all over the world on being able to remove mental, emotional, & physical blockages that are preventing them from reaching their full potential.
You can follow Keyen here:
Website: https://www.keyenlage.com/about-keyen
Instagram: https://www.instagram.com/keyen.lage/?hl=en
Linked In: https://www.linkedin.com/in/keyenlage/
Facebook: https://www.facebook.com/keynnection

SELF LOVE PODCAST SPONSOR LINKS
THANKYOU FOR LISTENING… If you would like to share your feedback on this podcast please head to my Facebook and Instagram pages below. Thanks so much if you take the time to give me a 5-star rating on iTunes so that others find this podcast easily and I sincerely appreciate all of your feedback and comments. It makes it all worthwhile as I know this podcast can plant a seed where big things can indeed grow!

SPONSOR:
Twenty8 Essentials – https://twenty8.com/
DISCOUNT CODE:
Discount Code for SLP Listeners – selflovepodcast

LINKS:
Twenty8 Essentials
Website: https://twenty8.com/
Facebook: https://www.facebook.com/twenty8essentials
Instagram: https://www.instagram.com/twenty.8.essential/

The Art Of Self Love – https://twenty8.com/product/the-art-of-self-love/
Self-Love & Wellness Mentoring Program – https://www.kimmorrisontraining.com/
Essential Oils 101 Program – https://www.kimmorrisontraining.com/essential-oil-101
Kim Morrison Instagram: https://www.instagram.com/kimmorrison28/
Kim Morrison Facebook: https://www.facebook.com/KimMorrisonTraining

MUSIC INTRO & OUTRO
Many thanks to Wes and Charlotte Carr – https://wesleydeanmusic.com/
Share This Episode
Share this episode with your family and friends.
Welcome to the self-love podcast a show that cracks open your heart and inspires a deeper regard for your own wellbeing and happiness. Expert interviews, 'how-to' quickies and deep dive conversations into the heart of our souls, unravelling the mystery, struggles and joys of simply being human.
Recent Self Love Podcast Episodes