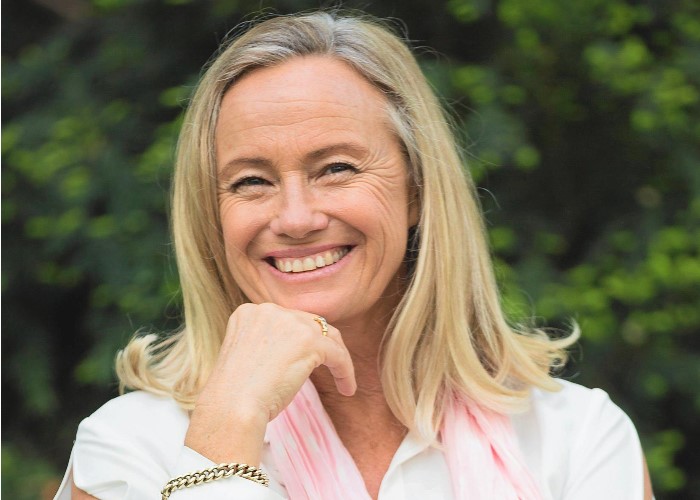 SLP 53: When We Know Better We Do Better with Cyndi O'Meara
Episode 53
02, Mar, 2021
82 Minutes
When we know better, we do better. And as we educate ourselves we do better. I'm the same. I've learned through the thirty years I've had kids and even before that. And as I learn I do better. Even the food I fed my kids I realise now it probably wasn't the best food because I was feeding them organic flour and now I know that was Triticum aestivum that was hybrodised wheat. Even though it was organic it was probably still contaminated. I used raw sugar, I should have been using rapadura sugar. I probably fed them on too many carbohydrates. I can go through that whole guilt too. But that was the best I could do at the time. And I was doing better than anyone else out there too. But now that I know better I'll do better with my grandchildren." Cyndi O'Meara
I am super excited to bring to you one of the world's most well renowned and respected Nutritionists' and Researchers' Cyndi O'Meara. This week this very dear friend of mine and I take a deep dive into how food is affecting every part of our life, soul and being. Cyndi explains how important education, being observant and having an open, curious and enquiring mind is how we will know better in order to do better.
Cyndi is about educating. Her greatest love is to teach, both in the public arena and within the large corporate food companies, to enable everyone to make better choices so they too can enjoy greater health throughout their lives.  Her unique, surprisingly simple yet extensively researched but down-to-earth approach, challenges and encourages others to eliminate unhealthy habits and has inspired thousands to make smarter choices about the food they choose to put into their body.
Cyndi confronts her audiences, whether, within the public or corporate sectors, she has the courage to call out deception and misinformation and believes in arming people with the tools and resources to reach their goals.
By educating people on food choices, how to read food labels, why diets don't work, and how drugs can affect your total well-being and vitality, Cyndi empowers them to make long-lasting changes with simple and achievable steps on how to create healthier habits.
Cyndi suggests the following simple 6 ingredients for great health:
Sunshine and moon cycles and circadian rhythms
Quality of sleep
Breath – clean air and breath and nose breathing
Movement, nature and grounding
Connection
Food
Cyndi's Favourite Quotes:
'Get back in the kitchen to feen and nourish our families to heal a nation.'  Dr Natasha Campbell-McBride
'If we can see our body as a wonder, we also have the opportunity to see the earth as wonder, and healing can begin for the body of the earth. When we go home and take care of ourselves we heal not only our own bodies and minds, but we help the earth as well.' Thich Nhat Hanh
Some of the books and websites Cyndi mentions are as follows:
Silent Spring by Rachel Carson
Whitewash by Carrie Gillam
The Circadian Code – Satchin Panda
Breath – James Nestor
Regenerative Farming with Alan Savory – https://savory.global/
Follow Cyndi on:
Website: https://changinghabits.com.au/
Programs: https://changinghabits.com.au/lifestyle-programs/
The Nutrition Academy: https://thenutrition.academy/
Facebook: https://www.facebook.com/changinghabits
Instagram: @ https://www.instagram.com/changinghabits_hq/

SELF LOVE PODCAST SPONSOR LINKS
THANKYOU FOR LISTENING… If you would like to share your feedback on this podcast please head to my Facebook and Instagram pages below. Thanks so much if you take the time to give me a 5-star rating on iTunes so that others find this podcast easily and I sincerely appreciate all of your feedback and comments. It makes it all worthwhile as I know this podcast can plant a seed where big things can indeed grow!

SPONSOR:
Twenty8 Essentials – https://twenty8.com/
DISCOUNT CODE:
Discount Code for SLP Listeners – selflovepodcast

LINKS:
Twenty8 Essentials
Website: https://twenty8.com/
Facebook: https://www.facebook.com/twenty8essentials
Instagram: https://www.instagram.com/twenty.8.essential/

The Art Of Self Love – https://twenty8.com/product/the-art-of-self-love/
Self-Love & Wellness Mentoring Program – https://www.kimmorrisontraining.com/
Essential Oils 101 Program – https://www.kimmorrisontraining.com/essential-oil-101
Kim Morrison Instagram: https://www.instagram.com/kimmorrison28/
Kim Morrison Facebook: https://www.facebook.com/KimMorrisonTraining

MUSIC INTRO & OUTRO
Many thanks to Wes and Charlotte Carr – https://wesleydeanmusic.com/
Share This Episode
Share this episode with your family and friends.
Welcome to the self-love podcast a show that cracks open your heart and inspires a deeper regard for your own wellbeing and happiness. Expert interviews, 'how-to' quickies and deep dive conversations into the heart of our souls, unravelling the mystery, struggles and joys of simply being human.
Recent Self Love Podcast Episodes