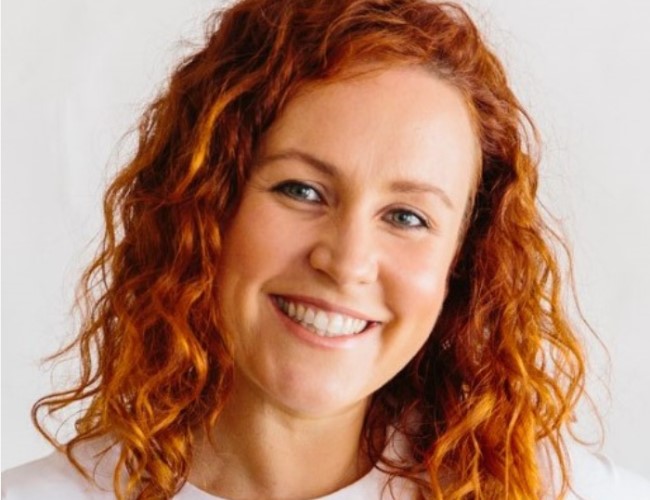 SLP 51: Lead Yourself First with Lisa Thompson
Episode 51
23, Feb, 2021
64 Minutes
This week's podcast is a beautiful deep dive into what it takes to lead yourself first. Lisa Thompson began her career after studying Psychology, Social Work and Counselling, working predominantly in crisis spaces, including youth homelessness and a hospital emergency department. She now describes herself as an expression of love, hope and inspiration, enlightening others that they too can reclaim their health and well-being by following the golden thread home to the healer within.
"My advice is to do the work on yourself. Because when people notice the change in you, it inspires them. But also what I've really noticed is the more work I do on myself, the more those around me shift and change based solely on my perception and the inner work that I'm doing, it's such a fascinating thing to watch. When you heal things within yourself and then it has this… like a flow-on effect and things shift and change with the people around you. And so yes I guess my advice is to be the example and lead yourself first." Lisa Thompson
Lisa has always been deeply passionate about her work however it wasn't until she led herself through her own powerful journey of healing herself of an incurable condition and freeing her mind from the bind of past trauma that she really discovered therapies that light her up, energise her soul and create deep transformation from within.
Lisa is now proudly a certified Master Practitioner of NLP and Time-Line Therapy, Hypnotherapist, Integrative Health Practitioner, Meditation creator and Reiki Practitioner, shining a light and sharing the incredible gifts of traditional, holistic and natural healing practices.
Supporting mostly women both 1:1 and in group settings to address any area of life where they may be feeling stuck (family, career, finances, relationship and health), to clear what is unconsciously holding them back and allow them to propel forward, taking full responsibility for the creation of their life and therefore designing a world that they ultimately desire.
Follow Lisa on:
Facebook: https://www.facebook.com/golden.thread.collective
Join Lisa's FREE online community for monthly masterclasses plus more: www.facebook.com/groups/thegoldenthreadcollective/
Instagram: @golden.thread.collective
Interested in working 1:1 with Lisa? Book a 30-minute discovery call to discuss here https://calendly.com/golden-thread
Find Lisa on the Insight Timer app for free guided meditations https://insig.ht/KYzqK1aaVdb

You'll find details of Lisa's online program, Own Your Power, within her private Facebook group and on her socials.

SELF LOVE PODCAST SPONSOR LINKS
THANKYOU FOR LISTENING… If you would like to share your feedback on this podcast please head to my Facebook and Instagram pages below. Thanks so much if you take the time to give me a 5-star rating on iTunes so that others find this podcast easily and I sincerely appreciate all of your feedback and comments. It makes it all worthwhile as I know this podcast can plant a seed where big things can indeed grow!

SPONSOR:
Twenty8 Essentials – https://twenty8.com/
DISCOUNT CODE:
Discount Code for SLP Listeners – selflovepodcast

LINKS:
Twenty8 Essentials
Website: https://twenty8.com/
Facebook: https://www.facebook.com/twenty8essentials
Instagram: https://www.instagram.com/twenty.8.essential/

The Art Of Self Love – https://twenty8.com/product/the-art-of-self-love/
Self-Love & Wellness Mentoring Program – https://www.kimmorrisontraining.com/
Essential Oils 101 Program – https://www.kimmorrisontraining.com/essential-oil-101
Kim Morrison Instagram: https://www.instagram.com/kimmorrison28/
Kim Morrison Facebook: https://www.facebook.com/KimMorrisonTraining

MUSIC INTRO & OUTRO
Many thanks to Wes and Charlotte Carr – https://wesleydeanmusic.com/
Share This Episode
Share this episode with your family and friends.
Welcome to the self-love podcast a show that cracks open your heart and inspires a deeper regard for your own wellbeing and happiness. Expert interviews, 'how-to' quickies and deep dive conversations into the heart of our souls, unravelling the mystery, struggles and joys of simply being human.
Recent Self Love Podcast Episodes