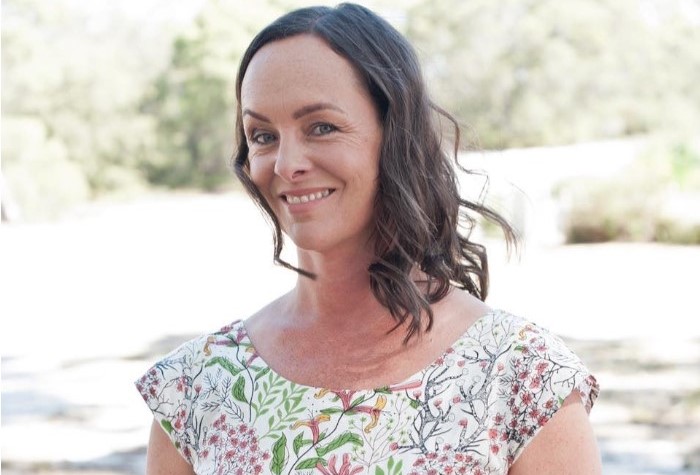 SLP 31: Primal Reasons For Living Your Purpose with Helen Marshall
Episode 31
15, Dec, 2020
84 Minutes
"For me, self-love is the same as self-worth, so it's about valuing yourself enough to take that time to work out what you actually want in your life, in all the different areas of your life. I don't just mean your career or your family or where you want to end up living. I think it means about looking at all the seven different areas of your life. And just taking that time, you know the amount of time you'd spend booking a vacation right, just spending that amount of time, just sit there and say, 'Well, what do I actually want in these different areas of my life?' and then taking the time to really feel what that would look like. And then to work towards that, and to have this kind of overarching purpose or reason for being." Helen Marshall
Before ditching the rat race, Helen Marshall was a Fitness Instructor and Personal trainer, then a Business Manager for a leading recruitment company in the city. Hailing from the UK Helen knew there was more to life than sitting front and centre of this life so set out on a world adventure.  She met her gorgeous hubby Mike who is from NZ and they decided to settle in Australia which was neutral territory.
Helen gets the struggles many face around food and wellness, knowing her own journey created a deep desire to seek answers and not follow the status quo. She discovered her health problems with very closely linked to food, things like dairy, grain and sugar. With this newfound knowledge she said she became a little evangelical in her desire to teach others about these amazing findings but soon realised people didn't want to give up things like pizza and bread.
So what does someone do when she's told she can't? She creates what is needed for all. She started sharing her gut-friendly, healthy alternative recipes which were absolutely loved and people wanted more.
She packaged everything she'd learnt about creating a food business from home whilst on a healing journey, raising a family and designing a lifestyle around the things she loves. The Primalista Licence was born and what is so beautiful is it meets the needs of many people in all areas of their lives: vocational, financial, mental, spiritual, social, physical & familial.
Helen lives on 100 acres of wilderness in Albany, WA with her husband Mike and their children Sam & Milly. She likes pilates, massage, coffee with her bestie, sunbathing, meditation, walks in nature and champagne in the spa. The things she values are fresh air, space, solitude and silence.
In this week's podcast, we get to share beautiful Helen Marshall's journey from her early days as a health coach and aerobics instructor to her health crisis. This crisis lead her on a completely different path with a new mindset and created new beginnings which then lead her to creating a massive amazing business called Primal Alternative.
I personally love how Helen shows such grace and grit. If you are ever questioning what your passion and purpose is then listen in to this brave soul, and you will hear her magic.
You can contact and follow gorgeous Helen here:
Website: www.primalalternative.com 
Facebook: www.facebook.com/primalalternative
Instagram: https://www.instagram.com/primalalternative/

SELF LOVE PODCAST SPONSOR LINKS
THANKYOU FOR LISTENING… If you would like to share your feedback on this podcast please head to my Facebook and Instagram pages below. Thanks so much if you take the time to give me a 5-star rating on iTunes so that others find this podcast easily and I sincerely appreciate all of your feedback and comments. It makes it all worthwhile as I know this podcast can plant a seed where big things can indeed grow!

SPONSOR:
Twenty8 Essentials – https://twenty8.com/
DISCOUNT CODE:
Discount Code for SLP Listeners – selflovepodcast

LINKS:
Twenty8 Essentials
Website: https://twenty8.com/
Facebook: https://www.facebook.com/twenty8essentials
Instagram: https://www.instagram.com/twenty.8.essential/

The Art Of Self Love – https://twenty8.com/product/the-art-of-self-love/
Self-Love & Wellness Mentoring Program – https://www.kimmorrisontraining.com/
Essential Oils 101 Program – https://www.kimmorrisontraining.com/essential-oil-101
Kim Morrison Instagram: https://www.instagram.com/kimmorrison28/
Kim Morrison Facebook: https://www.facebook.com/KimMorrisonTraining

MUSIC INTRO & OUTRO
Many thanks to Wes and Charlotte Carr – https://wesleydeanmusic.com/
Share This Episode
Share this episode with your family and friends.
Welcome to the self-love podcast a show that cracks open your heart and inspires a deeper regard for your own wellbeing and happiness. Expert interviews, 'how-to' quickies and deep dive conversations into the heart of our souls, unravelling the mystery, struggles and joys of simply being human.
Recent Self Love Podcast Episodes