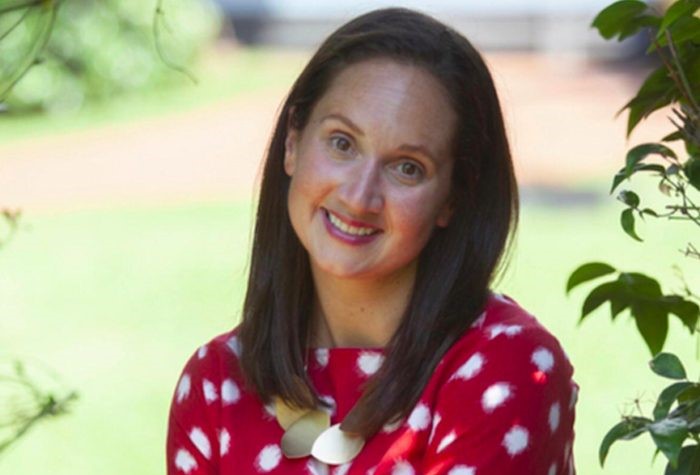 SLP 27: Healing From An Eating Disorder with Millie Thomas
Episode 27
01, Dec, 2020
78 Minutes
"So I wrote about what it was like to actually be in an eating disorder and how it felt. And it resonated with hundreds and hundreds of people in the comments, and then Huffington Post asked to publish it. And then it ended up in a lot of other media as well. It was in that moment that I realised that my story had a lot of power in it. And that I would really, really use it to help others. I knew in that moment that very next day when I woke up and saw how many people had liked it and resonated and commented, I knew that this is what I was going to be doing for the rest of my life. I knew there was a reason that I'd struggled so long and so hard and been told that there was no hope because I can now hand on heart stand here today and say it doesn't matter how long or how hard you have struggled with an eating disorder for, full recovery is possible. I am living proof of that." Millie Thomas
This week's podcast is an incredible story around eating disorders so please be mindful of this and take note of the links for support in the show notes below.
Millie Thomas battled Anorexia Nervosa for 15 years and very nearly lost her life to the illness. She was given up on by her treatment team and told to consider palliative care options.
Her miraculous recovery was a catalyst for a complete career change.
She left her hometown of Auckland, NZ and moved to her 'happy place' – the Sunshine Coast in Queensland, Australia, where she became determined to use her lived experience to help bring eating disorders out of the shadows and into the light.
She dedicates her time to eating disorder advocacy and eating disorder recovery coaching. She helps clients around the world to gain freedom from their eating disorders and reclaim their lives.
In addition to her private practice, she works with Sunshine Coast-based charity endED where she has been involved in numerous projects including the establishment of Australia's first residential Eating Disorders facility 'Wandi Nerida'. 
This podcast is Millie's remarkable story and my wish in sharing it is that anyone who is in the throes of an eating disorder or knows someone who is that you will hear Millie's words and realise there is hope, there is a chance that life can be turned around and you can indeed make a full recovery.
We talk about the lengths Millie's family went to, to support her through this illness, the different therapies and the approaches they took and the session that changed Millie's life forever.
She talks about groundbreaking research into epigenetics and the pathway to healing. We dive into the role of the caregiver, where to turn to for support and how you do not have to travel this path alone.
Some of the questions that stick out in Millie's mind the most at the turning point of her illness was when she was told to ask herself, 'Who am I without my eating disorder? Who am I? And what are my values?
She talks openly about the healing process and that you can almost look at the recovery like a blank canvas, recovery offers you a change to reinvent yourself and create an intimate understanding of self where you get to know yourself inside and out. Millie says to grab that, harness it and create the life you truly want to be living.
Along with a number of her therapists and mentors Millie is paving the way discussing what it means to BE in an eating disorder.
Here are the links that Millie wants to share with you. And if you need to reach out directly to Millie here is her email: millie@healed.net.au
Instagram:
@millietnz
@healedrecoverycoach
@endedaustralia
End Eating Disorders Podcast – https://kite.link/2vIIuo6
Websites:
www.healed.net.au
www.ended.org.au
www.carolyn-costin.com/institute
www.edgi.org.au
For more information on NLP – Neurolinguistic Programing – click here

SELF LOVE PODCAST SPONSOR LINKS 
THANKYOU FOR LISTENING… If you would like to share your feedback on this podcast please head to my Facebook and Instagram pages below. Thanks so much if you take the time to give me a 5-star rating on iTunes so that others find this podcast easily and I sincerely appreciate all of your feedback and comments. It makes it all worthwhile as I know this podcast can plant a seed where big things can indeed grow!
SPONSOR:
Twenty8 Essentials – https://twenty8.com/
DISCOUNT CODE:
Discount Code for SLP Listeners – selflovepodcast

LINKS:
Twenty8 Essentials
Website: https://twenty8.com/
Facebook: https://www.facebook.com/twenty8essentials
Instagram: https://www.instagram.com/twenty.8.essential/

The Art Of Self Love – https://twenty8.com/product/the-art-of-self-love/
Self-Love & Wellness Mentoring Program – https://www.kimmorrisontraining.com/
Essential Oils 101 Program – https://www.kimmorrisontraining.com/essential-oil-101
Kim Morrison Instagram: https://www.instagram.com/kimmorrison28/
Kim Morrison Facebook: https://www.facebook.com/KimMorrisonTraining

MUSIC INTRO & OUTRO
Many thanks to Wes and Charlotte Carr – https://wesleydeanmusic.com/
Share This Episode
Share this episode with your family and friends.
Welcome to the self-love podcast a show that cracks open your heart and inspires a deeper regard for your own wellbeing and happiness. Expert interviews, 'how-to' quickies and deep dive conversations into the heart of our souls, unravelling the mystery, struggles and joys of simply being human.
Recent Self Love Podcast Episodes