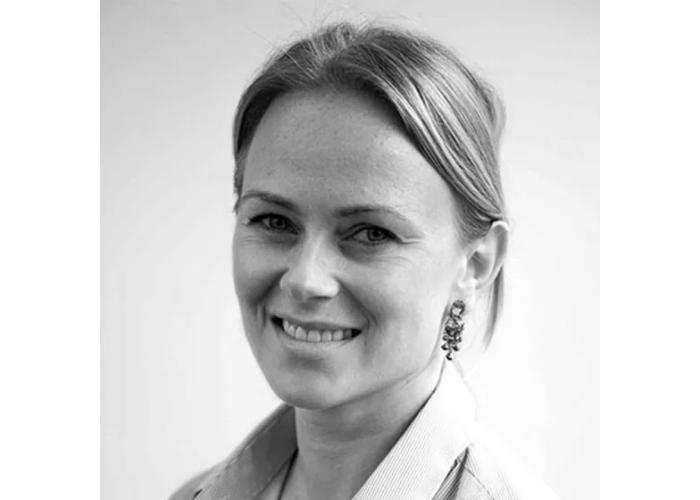 SLP 237: Wholistic Considerations In Physiotherapy with Peta Talbot
Episode 237
08, Dec, 2022
56 Minutes
'There's the concept of allostatic load so what we know is that chronic pain becomes basically a nervous system issue, your nervous system can get really ramped up and get really good at expressing pain beyond what it needs to. We know that things like lack of sleep, our emotions, allergies, anything else that is going to increase our inflammatory load or put stress on our system is actually going to increase our pain. So, I think as physio's when we are dealing with pain whether it be acute pain or chronic pain I think we have to consider the whole person.' ~ Peta Talbot
With nearly 20 years-experience as a Physiotherapist and with a background in Exercise and Sports Science, Peta Talbot is a titled Sports and Exercise Physiotherapist, having completed her Masters in 2016. She is at the forefront of the latest evidence-based management for a wide range of injuries and chronic pain conditions. In this week's podcast we dive into the power behind this modality and how it is becoming more and more integrative with amazing consideration for a wholistic approach to wellbeing.
Peta has a special interest in the treatment of the spine and pelvis, as well as hip, groin and rib injuries. She has worked across several Sydney-based clinics including Sydney Stadium Sports Physiotherapy and a specialised spine and pelvis clinic, addressing both acute and complex chronic issues. She also spent time working within a women's health clinic, working in pre and post-natal care, and complex rib cage and pelvic issues.
Peta has studied the treatment of the pelvis and thorax with world renowned Canadian physiotherpists Dianne Lee (ISM) and L.J.Lee (Connect Therapy); and has extensive training in pain sciences, muscle energy techniques, craniosacral therapy and visceral manipulation. She has been involved in teaching professional development courses to other physiotherapists in the management of pelvic and spinal conditions.
With her own background as an athlete, and as a mum herself, Peta has a keen interest in the education and development of exercise programs for women during pregnancy, for new mums keen to return to exercise safely, or for female athletes with pelvic floor issues. She has extensive experience in working to develop specific stability programs for a variety of sporting and non-sporting issues, assisting everyone from the elite athlete, to the "weekend warrior", to those looking to start from scratch.
Peta's strength lies in the ability to look at the bigger picture and treat the body as a whole, using the most up to date evidence-based practice, while also integrating a more holistic approach.
She has worked with a large variety of sporting teams including junior AFL, rowing, athletics and soccer. She worked with NSW Gymnastics for 15 years and held the role as Physiotherapist for the NSW Elite Trampoline Squad for over 5 years.
Outside of work Peta enjoys running around after her two young kids and exploring the local exercise trails.
Her definition of Self Love is self-awareness being aware of when I am doing things for the right reasons. If something is going to work for me, knowing when I am pushing myself too far when I don't need it. Being present. Living a life that is true to you. And it comes back to the basics like the community, your environment and moving.
Her favourite quote is from Brene Brown:
'It takes courage to say yes to rest and play in a culture where exhaustion is seen as a status symbol.'
Links to follow:
Website: https://www.mindfulmotion.com.au/
Instagram: https://www.instagram.com/mindfulmotionphysio/
Linked In: https://www.linkedin.com/in/peta-talbot-a81209115/
Quotes:
I have always had a passion for science and sport
It is not always the award it is about bettering your own time
I do think kids need to lose, but acknowledge they're trying
I am very self-motivated, and learned self-discipline
Learn to listen to your body
In general, we have a very mind body approach
The scope of practice is so broad now
I had a very bio-mechanical mind to start
It is all very individual in terms of outcomes on the body
There is more maternal assistance in a sterile environment now
Motion is lotion
Post partem is really just listening to your body
There is this push in society where we have to get our pre mum bod back quickly
Chronic pain becomes basically a nervous system issue
We just need to take a deep breath at times
Get back to basics like community, family and environment
SELF LOVE PODCAST SPONSOR LINKS
THANKYOU FOR LISTENING… If you would like to share your feedback on this podcast please head to my Facebook and Instagram pages below. Thanks so much if you take the time to give me a 5-star rating on iTunes so that others find this podcast easily and I sincerely appreciate all of your feedback and comments. It makes it all worthwhile as I know this podcast can plant a seed where big things can indeed grow!
If you would love to work with Kim one on one coaching or be a part of her Self Love & Wellness Mentorship Program to continue to master the art of self-love click here – www.kimmorrison.com
BRAND NEW 'ESSENTIAL SELF CARE WEEKEND' VIRTUAL EVENT with Kim Morrison
Immerse yourself in a whole weekend for you, dive into the powers of your physical, mental and emotional wellbeing and how essential oils can create magic and change in your life. Learn the importance of self-care and what it means to indulge and recharge every day… after all you deserve it!
Click here for more information and locations for your Standard or VIP ticket – https://twenty8.com/events-and-workshops/
PODCAST SPONSOR:
Twenty8 Essentials – https://twenty8.com/
DISCOUNT CODE:
Discount Code for SLP Listeners – selflovepodcast
LINKS:
Twenty8 Essentials
Website: https://twenty8.com/
Facebook: https://www.facebook.com/twenty8essentials
Instagram: https://www.instagram.com/twenty.8.essential/
Kim Morrison Website: www.kimmorrison.com
The Art Of Self Love – https://twenty8.com/product/the-art-of-self-love/
Self-Love & Wellness Mentoring Program – https://www.kimmorrisontraining.com/
Essential Oils 101 Program – https://www.kimmorrisontraining.com/essential-oil-101
Kim Morrison Instagram: https://www.instagram.com/kimmorrison28/
Kim Morrison Facebook: https://www.facebook.com/KimMorrisonTraining
MUSIC INTRO & OUTRO
Many thanks to Wes and Charlotte Carr – https://wesleydeanmusic.com/
Share This Episode
Share this episode with your family and friends.
Welcome to the self-love podcast a show that cracks open your heart and inspires a deeper regard for your own wellbeing and happiness. Expert interviews, 'how-to' quickies and deep dive conversations into the heart of our souls, unravelling the mystery, struggles and joys of simply being human.
Recent Self Love Podcast Episodes