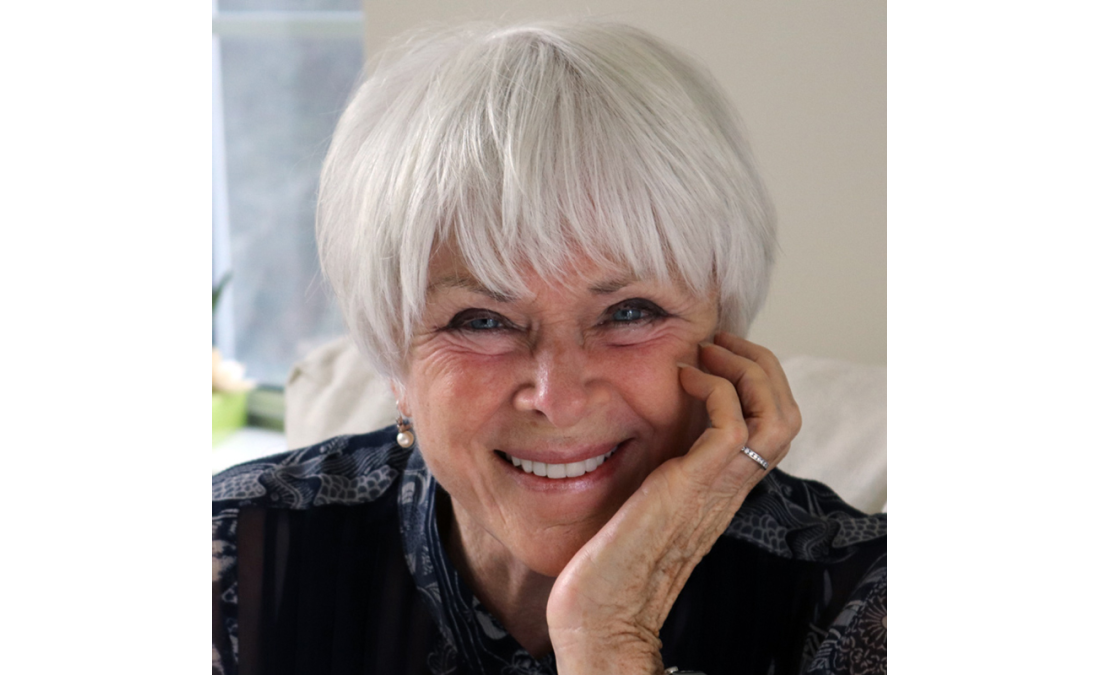 SLP 224: Self Love Quicky – Staying In The Work
Episode 224
20, Oct, 2022
10 Minutes
The Work of Byron Katie is meditation. It is a method of enquiry born directly out of her experience. The practice allows you to access the wisdom that always exists within you. In this podcast I give a brief overview of the work including; What is is, Staying in your own business, Putting your mind on paper and The 4 Questions.
Here is an excerpt from her book.
The Work of Byron Katie is a way to identify and question the thoughts that cause all the suffering in the world. It is a way to find peace with yourself and with the world. Anyone with an open mind can do this Work.
Byron Kathleen Reid became severely depressed while in her thirties. Over a ten-year period her depression deepened, and for the last two years Katie (as she is called) was seldom able to leave her bedroom. Then one morning, from the depths of despair, she experienced a life-changing realization. Katie saw that when she believed her thoughts she suffered, and that when she didn't believe her thoughts she didn't suffer. What had been causing her depression was not the world around her, but what she believed about the world around her. In a flash of insight, she saw that our attempt to find happiness was backward—instead of hopelessly trying to change the world to match our thoughts about how it "should" be, we can question these thoughts and, by meeting reality as it is, experience unimaginable freedom and joy.
As a result, a bedridden, suicidal woman became filled with love for everything life brings. Katie developed a simple yet powerful method of inquiry, called The Work, that showed people how to free themselves. Her insight into the mind is consistent with leading-edge research in cognitive neuroscience.
Katie's most important books are Loving What Is, which was written with her husband, the distinguished writer Stephen Mitchell, and has been translated into thirty-five languages; I Need Your Love—Is That True? (with Michael Katz); A Thousand Names for Joy (with Stephen Mitchell); and A Mind at Home with Itself (with Stephen Mitchell). Her other books are Question Your Thinking, Change the World; Who Would You Be Without Your Story?; Peace in the Present Moment (selections from Byron Katie and Eckhart Tolle, with photographs by Michele Penn); and A Friendly Universe, illustrated by Hans Wilhelm. Her books for children are Tiger-Tiger, Is It True? and The Four Questions, both illustrated by Hans Wilhelm.
Here are the four questions. Some people print them from a free template available at thework.com or buy The Work App to keep sanity close at hand.
1. Is it true? (Yes or no. If no, move to question 3.)
2. Can you absolutely know that it's true? (Yes or no.)
3. How do you react, what happens, when you believe that thought?
4. Who would you be without the thought?
Turn the statement around to the self, to the other, and to the opposite. Then find at least three specific, genuine examples of how each turnaround is as true as or truer than the original statement.
Links to follow:
Website: https://thework.com/
Instagram: https://www.instagram.com/byron.katie/
Facebook: https://www.facebook.com/theworkofbyronkatie

SELF LOVE PODCAST SPONSOR LINKS
THANKYOU FOR LISTENING… If you would like to share your feedback on this podcast please head to my Facebook and Instagram pages below. Thanks so much if you take the time to give me a 5-star rating on iTunes so that others find this podcast easily and I sincerely appreciate all of your feedback and comments. It makes it all worthwhile as I know this podcast can plant a seed where big things can indeed grow!
If you would love to work with Kim one on one coaching or be a part of her Self Love & Wellness Mentorship Program to continue to master the art of self-love click here – www.kimmorrison.com
BRAND NEW 'ESSENTIAL SELF CARE WEEKEND' VIRTUAL EVENT with Kim Morrison
Immerse yourself in a whole weekend for you, dive into the powers of your physical, mental and emotional wellbeing and how essential oils can create magic and change in your life. Learn the importance of self-care and what it means to indulge and recharge every day… after all you deserve it!
Click here for more information and locations for your Standard or VIP ticket – https://twenty8.com/events-and-workshops/

PODCAST SPONSOR:
Twenty8 Essentials – https://twenty8.com/
DISCOUNT CODE:
Discount Code for SLP Listeners – selflovepodcast
LINKS:
Twenty8 Essentials
Website: https://twenty8.com/
Facebook: https://www.facebook.com/twenty8essentials
Instagram: https://www.instagram.com/twenty.8.essential/
Kim Morrison Website: www.kimmorrison.com

The Art Of Self Love – https://twenty8.com/product/the-art-of-self-love/
Self-Love & Wellness Mentoring Program – https://www.kimmorrisontraining.com/
Essential Oils 101 Program – https://www.kimmorrisontraining.com/essential-oil-101
Kim Morrison Instagram: https://www.instagram.com/kimmorrison28/
Kim Morrison Facebook: https://www.facebook.com/KimMorrisonTraining
MUSIC INTRO & OUTRO
Many thanks to Wes and Charlotte Carr – https://wesleydeanmusic.com/
Share This Episode
Share this episode with your family and friends.
Welcome to the self-love podcast a show that cracks open your heart and inspires a deeper regard for your own wellbeing and happiness. Expert interviews, 'how-to' quickies and deep dive conversations into the heart of our souls, unravelling the mystery, struggles and joys of simply being human.
Recent Self Love Podcast Episodes