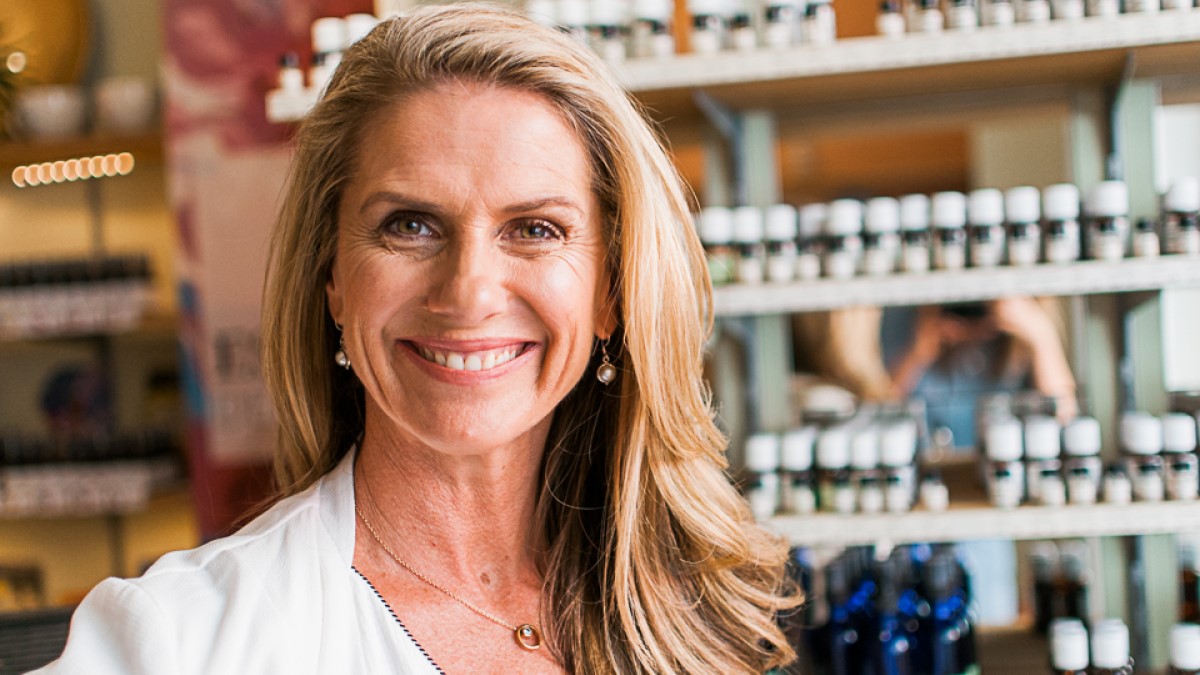 SLP 104: Self Love Quicky – Celebrate the little Wins over Winter
Episode 104
26, Aug, 2021
8 Minutes
It's so important to take time to acknowledge and celebrate your achievements, no matter how little or small they might seem. The big monumental ones are not the only ones worth recognising. Life is a constant journey and all about what happens in between the big wins and although you have probably heard it all before, we all know, it is about the journey not just the destination.

Take a moment to realise over these cooler months that the more you celebrate your little wins, the more you get to see how much there is to be grateful for. And being grateful nurtures the neurological, mental, emotional and spiritual self. So why not…
~ Give yourself 2 minutes and body boost every morning using your favourite body boost blend
~ Turn on your Diffuser and give thanks to one simple thing you have in your life as you do it
~ Take an Aroma Mist with you in your hand bag or car and on the hour every hour stand, stretch, spritz and smile
~ Use a nourishing Face Serum every day through the colder months, say something beautiful to yourself as you do
~ Inhale your favourite essential oil slowly and make a wish
~ Give yourself a face mask and for 10 minutes do nothing but acknowledge all the little things you do well
And remember no matter how big or small:
– Your work will never be done
– Your inbox will never be empty
– Your world will never stop changing
– Your body will never be perfect
– Your desires will never end
So take a deep breath, be grateful for what you DO have and always celebrate your little WINS!

SELF LOVE PODCAST SPONSOR LINKS
THANKYOU FOR LISTENING… If you would like to share your feedback on this podcast please head to my Facebook and Instagram pages below. Thanks so much if you take the time to give me a 5-star rating on iTunes so that others find this podcast easily and I sincerely appreciate all of your feedback and comments. It makes it all worthwhile as I know this podcast can plant a seed where big things can indeed grow!
BRAND NEW 'ESSENTIAL SELF CARE WEEKEND' LIVE EVENT with Kim Morrison
Immerse yourself in a whole weekend for you, dive into the powers of your physical, mental and emotional wellbeing and how essential oils can create magic and change in your life. Learn the importance of self-care and what it means to indulge and recharge every day… after all you deserve it!
Click here for more information and locations for your Standard or VIP ticket – https://twenty8.com/events-and-workshops/

PODCAST SPONSOR:
Twenty8 Essentials – https://twenty8.com/
DISCOUNT CODE:
Discount Code for SLP Listeners – selflovepodcast

LINKS:
Twenty8 Essentials
Website: https://twenty8.com/
Facebook: https://www.facebook.com/twenty8essentials
Instagram: https://www.instagram.com/twenty.8.essential/

The Art Of Self Love – https://twenty8.com/product/the-art-of-self-love/
Self-Love & Wellness Mentoring Program – https://www.kimmorrisontraining.com/
Essential Oils 101 Program – https://www.kimmorrisontraining.com/essential-oil-101
Kim Morrison Instagram: https://www.instagram.com/kimmorrison28/
Kim Morrison Facebook: https://www.facebook.com/KimMorrisonTraining

MUSIC INTRO & OUTRO
Many thanks to Wes and Charlotte Carr – https://wesleydeanmusic.com/
Share This Episode
Share this episode with your family and friends.
Welcome to the self-love podcast a show that cracks open your heart and inspires a deeper regard for your own wellbeing and happiness. Expert interviews, 'how-to' quickies and deep dive conversations into the heart of our souls, unravelling the mystery, struggles and joys of simply being human.
Recent Self Love Podcast Episodes