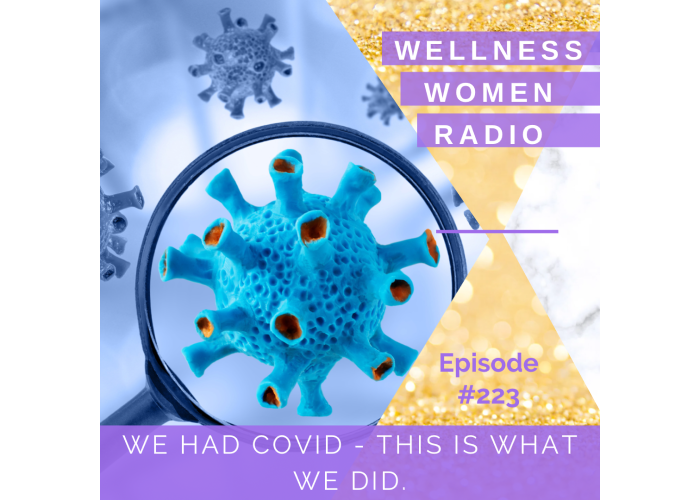 WWR 223: We had COVID – This is what we did
Episode 223
27, Jun, 2022
38 Minutes
In an absolute coincidence Dr Andrea & Dr Ashleigh both had COVID, at the same time!
These are the exact things that Dr Andrea & Dr Ashleigh did to prevent long COVID and to ensure they had a very speedy recovery. Tune in to this latest episode of Wellness Women Radio to hear all about our experience with COVID, how we felt and what we did to fully support our body and immune system.
Dr Andrea & Dr Ashleigh discuss their experience with COVID, how everyone's experience has been different and what you can do to best support yourself and your immune system.
Don't forget to follow us on social media:
www.facebook.com/thewellnesswomen @thewellnesswomenofficial
www.facebook.com/theperiodwhisperer @drandrea.xo
www.facebook.com/drashleighbond @drashleighbond
Wellness Women Radio is proudly sponsored by Dinner Twist, to get $35 off your first box use code WWR on checkout here: https://www.dinnertwist.com.au
Share This Episode
Share this episode with your family and friends.
About Wellness Women Radio
Wellness Women Radio is brought to you by women's health experts Dr Ashleigh Bond, the pregnancy and birthing guru, and the queen of hormone imbalances - the period whisperer herself, Dr Andrea Huddleston.
Wellness Women Radio Hosts
Recent Wellness Women Radio Episodes