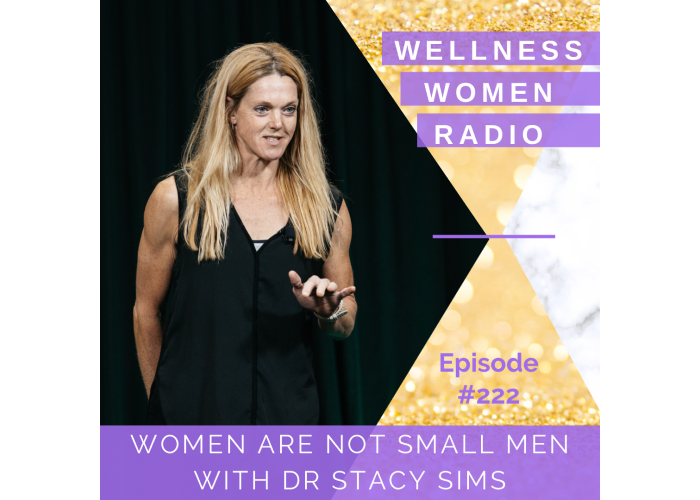 WWR 222: Women are not small men with Dr Stacy Sims
Episode 222
20, May, 2022
35 Minutes
Dr Stacy Sims is an international exercise physiologist and nutrition scientist who is revolutionising nutrition and performance for women. You may have seen her on her famous "Women Are Not Small Men" TEDx talk as she challenges the existing dogma for women in exercise, nutrition, and health. Dr Stacy has just released her second book 'Next Level, Your Guide to Kicking Ass, Feeling Great and Crushing Goals Through Menopause and Beyond. Tune into this incredible interview with Dr Stacy as she debunks myths around training fasted, women and carbohydrates and why we should be lifting heavy weights as we age… and much, much more!
Don't forget to follow us on social media:
www.facebook.com/thewellnesswomen @thewellnesswomenofficial
www.facebook.com/theperiodwhisperer @drandrea.xo
www.facebook.com/drashleighbond @drashleighbond
Wellness Women Radio is proudly sponsored by Dinner Twist, to get $35 off your first box use code WWR on checkout here: https://www.dinnertwist.com.au
Share This Episode
Share this episode with your family and friends.
About Wellness Women Radio
Wellness Women Radio is brought to you by women's health experts Dr Ashleigh Bond, the pregnancy and birthing guru, and the queen of hormone imbalances - the period whisperer herself, Dr Andrea Huddleston.
Wellness Women Radio Hosts
Recent Wellness Women Radio Episodes