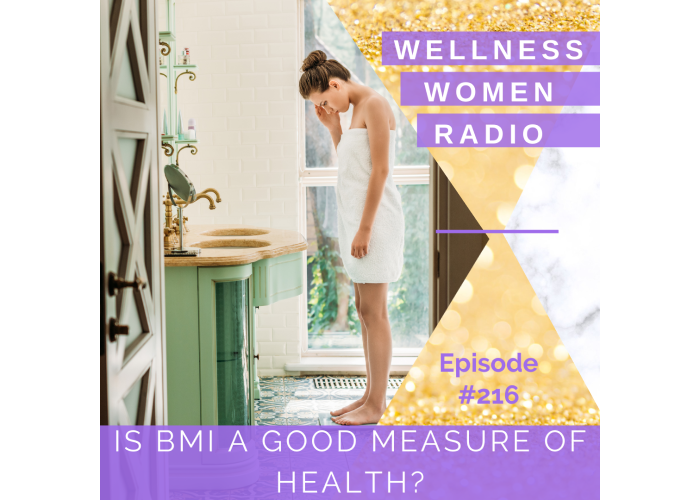 WWR 216: Is BMI a good measure of health?
Episode 216
04, Feb, 2022
31 Minutes
BMI – this is a great example of things we're taught that are health indicators or good for us that are actually BS! 
It is a great tool for population based studies and understanding epidemiology, but it's not useful for individual based assessments and 'fat shaming' patients! BMI was never intended to be used as an individual health tool indicating the healthy weight of an individual patient. 
BMI doesn't account for bone density, muscle mass, fluid volume, fat mass, or any of the many factors that make up the composition of the human body! 
In this episode Dr Andrea & Dr Ashleigh dive into how antiquated BMI testing is and what are better alternatives! 
Don't forget to follow us on social media:
www.facebook.com/thewellnesswomen @thewellnesswomenofficial
www.facebook.com/theperiodwhisperer @drandrea.xo
www.facebook.com/drashleighbond @drashleighbond
Wellness Women Radio is proudly sponsored by Dinner Twist, to get $35 off your first box use code WWR on checkout here: https://www.dinnertwist.com.au
Share This Episode
Share this episode with your family and friends.
About Wellness Women Radio
Wellness Women Radio is brought to you by women's health experts Dr Ashleigh Bond, the pregnancy and birthing guru, and the queen of hormone imbalances - the period whisperer herself, Dr Andrea Huddleston.
Wellness Women Radio Hosts
Recent Wellness Women Radio Episodes