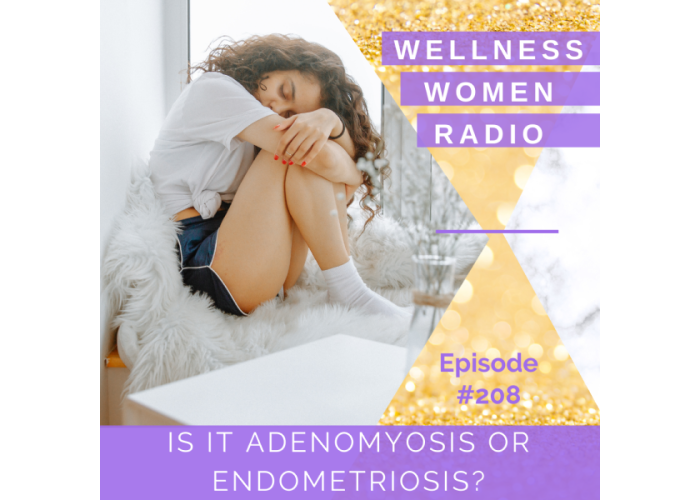 WWR 208: Is it Adenomyosis or Endometriosis?
Episode 208
20, Sep, 2021
31 Minutes
Endometriosis affects at least 1 in 9 women in Australia, with up to 80% of these women also experiencing adenomyosis. So how can you tell the difference? Is it Adenomyosis or Endometriosis?
In this episode Dr Andrea & Dr Ash unpack all things adenomyosis and endometriosis including the difference in the symptoms and presentation. Tune in to hear more about the key differences and similarities between adenomyosis and endometriosis, as well as some tips for how you can better support your reproductive health and manage symptoms!

Don't forget to follow us on social media:
www.facebook.com/thewellnesswomen @thewellnesswomenofficial
www.facebook.com/theperiodwhisperer @drandrea.xo
www.facebook.com/drashleighbond @drashleighbond

Wellness Women Radio is proudly sponsored by Dinner Twist, to get $35 off your first box use code WWR on checkout here: https://www.dinnertwist.com.au
Share This Episode
Share this episode with your family and friends.
About Wellness Women Radio
Wellness Women Radio is brought to you by women's health experts Dr Ashleigh Bond, the pregnancy and birthing guru, and the queen of hormone imbalances - the period whisperer herself, Dr Andrea Huddleston.
Wellness Women Radio Hosts
Recent Wellness Women Radio Episodes