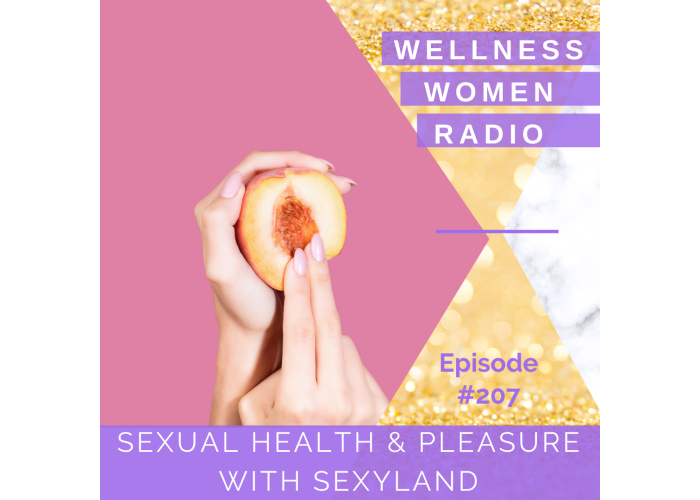 WWR 207: Sexual Health & Pleasure with Rebecca Grech
Episode 207
14, Sep, 2021
32 Minutes
Sex is a really important part of our life. 2/3 of women are experiencing some degree of sexual difficulty, up to 50% of women express a lack of interest in sex and up to 21% of women are unable to climax.
On this episode of Wellness Women Radio Dr Andrea & Dr Ashleigh discuss all things sexual health and pleasure with guest Rebecca Grech from Sexyland Australia!
Sexyland has been a household name for the last 21 years and it's the non-judgemental brand that has stood the test of time, supporting women's sexual health and properly catering to changing needs of women! They're known as the 'Bunnings of the bedroom' and they've just celebrated their 21st anniversary, check it out here: https://www.sexyland.com.au
Don't forget to follow us on social media:
www.facebook.com/thewellnesswomen @thewellnesswomenofficial
www.facebook.com/theperiodwhisperer @drandrea.xo
www.facebook.com/drashleighbond @drashleighbond

Wellness Women Radio is proudly sponsored by Dinner Twist, to get $35 off your first box use code WWR on checkout here: https://www.dinnertwist.com.au
Share This Episode
Share this episode with your family and friends.
About Wellness Women Radio
For the women with big dreams, who dare to be different, and who want to thrive in health, work and play. Ashleigh Bond and Andrea Huddleston host this informative and entertaining podcast to help you master true health, and create an exceptional life.
Wellness Women Radio Hosts
Recent Wellness Women Radio Episodes