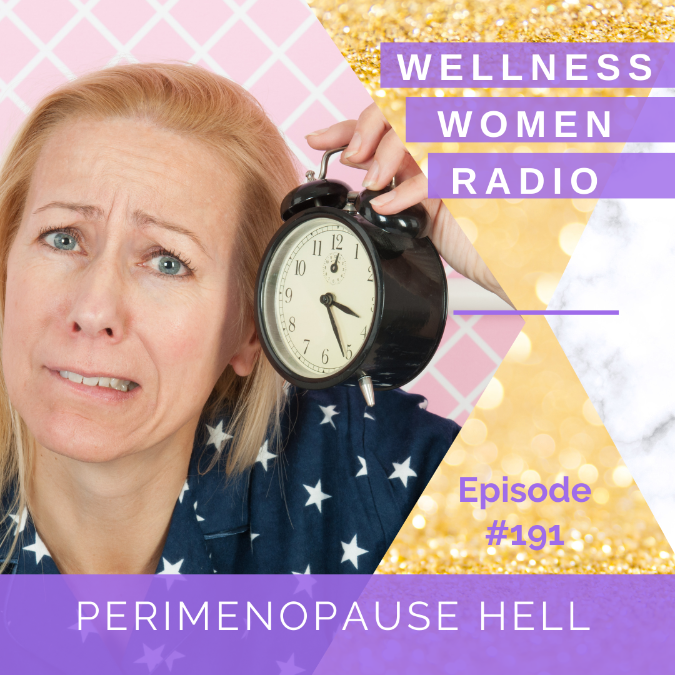 Click Below to Listen Now!
WWR 191: Perimenopause Hell
Episode 191
23, Jan, 2021
52 Minutes
Perimenopause is such a confusing time for women because you're still cycling, still having your periods (which are often horrific) but you're having the typical symptoms we associate with menopause! Perimenopause typically starts around age 45 and can last anywhere from 6-13 years and it's such a dramatic hormonal transition that can often leave women feeling completely out of control of their own body and totally hopeless! We're here to help!! On this episode of Wellness Women Radio, Dr Andrea and Dr Ashleigh discuss the ins and outs of perimenopause, what you can expect and how to get your hormones blissfully balanced so you can ride the menopause wave with grace!
Don't forget our next 28 Day Hormone Reset begins January 30th and you can sign up here: http://www.thewellnesswomen.com.au/reset28
Don't forget to follow us on social media:
www.facebook.com/thewellnesswomen       @thewellnesswomenofficial
www.facebook.com/theperiodwhisperer      @drandrea.xo
www.facebook.com/drashleighbond             @drashleighbond
Wellness Women Radio is proudly sponsored by Dinner Twist, to get $35 off your first box use code WWR on checkout here: https://www.dinnertwist.com.au
Share This Episode
Share this episode with your family and friends.
About Wellness Women Radio
Wellness Women Radio is brought to you by women's health experts Dr Ashleigh Bond, the pregnancy and birthing guru, and the queen of hormone imbalances - the period whisperer herself, Dr Andrea Huddleston.
Wellness Women Radio Hosts
Recent Wellness Women Radio Episodes