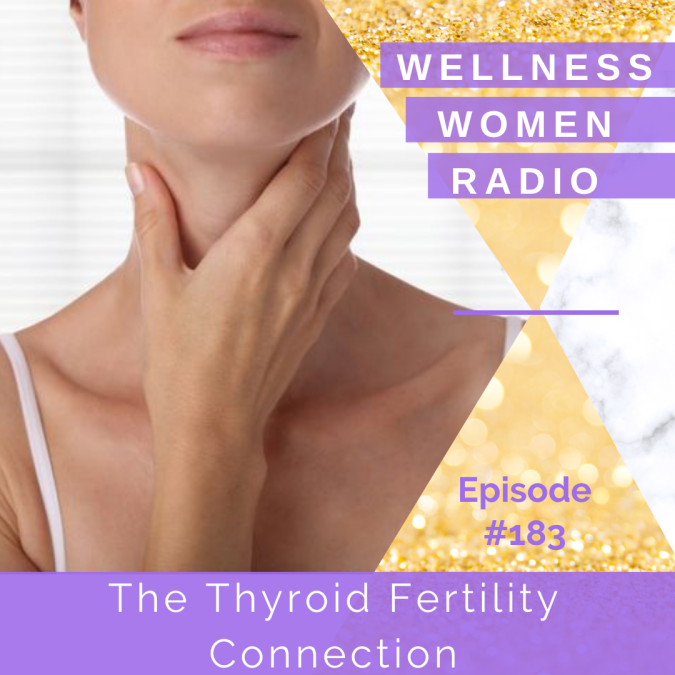 WWR 183: The Thyroid Fertility Connection
Episode 183
19, Oct, 2020
29 Minutes
What does your thyroid have to do with your fertility potential? Why do we thoroughly test thyroid function when wanting to conceive? On this episode of Wellness Women Radio, The Wellness Women are talking all things thyroid health and why this is so important for hormonal balance, conception and pregnancy. Tune in now to learn the fertility-thyroid connection.
Don't forget to follow us on social media:
www.facebook.com/thewellnesswomen       @thewellnesswomenofficial
www.facebook.com/theperiodwhisperer      @drandrea.xo
www.facebook.com/drashleighbond             @drashleighbond
Wellness Women Radio is proudly sponsored by Dinner Twist, to get $35 off your first box use code WWR on checkout here: https://www.dinnertwist.com.au
Share This Episode
Share this episode with your family and friends.
About Wellness Women Radio
For the women with big dreams, who dare to be different, and who want to thrive in health, work and play. Ashleigh Bond and Andrea Huddleston host this informative and entertaining podcast to help you master true health, and create an exceptional life.
Wellness Women Radio Hosts
Recent Wellness Women Radio Episodes