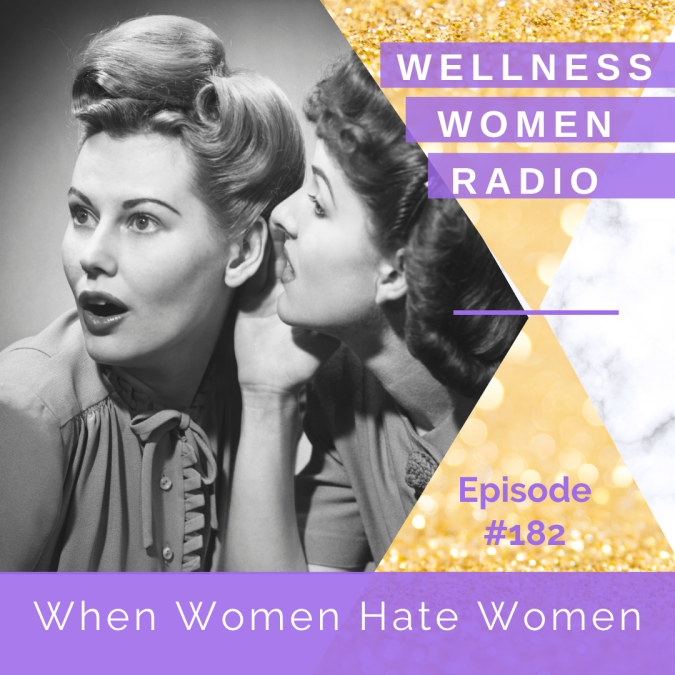 Click Below to Listen Now!
WWR 182: When Women Hate Women
Episode 182
13, Oct, 2020
34 Minutes
Women can be vicious. Throughout history we haven't been taught to value women, to value the voice of other women and when women rise or lead they really are putting themselves on the chopping block to be attacked by OTHER WOMEN! On this special episode of Wellness Women Radio Dr Andrea shares some recent experiences of women trying to knock each other down, the loss of sisterhood and even smear campaigns! If you've ever felt attacked by other women, been the victim of bullying or not wanted to 'show up' or lead because of other women's criticism then this is the episode for you!
Don't forget to follow us on social media:
www.facebook.com/thewellnesswomen       @thewellnesswomenofficial
www.facebook.com/theperiodwhisperer      @drandrea.xo
www.facebook.com/drashleighbond             @drashleighbond
Wellness Women Radio is proudly sponsored by Dinner Twist, to get $35 off your first box use code WWR on checkout here: https://www.dinnertwist.com.au
Share This Episode
Share this episode with your family and friends.
About Wellness Women Radio
Wellness Women Radio is brought to you by women's health experts Dr Ashleigh Bond, the pregnancy and birthing guru, and the queen of hormone imbalances - the period whisperer herself, Dr Andrea Huddleston.
Wellness Women Radio Hosts
Recent Wellness Women Radio Episodes