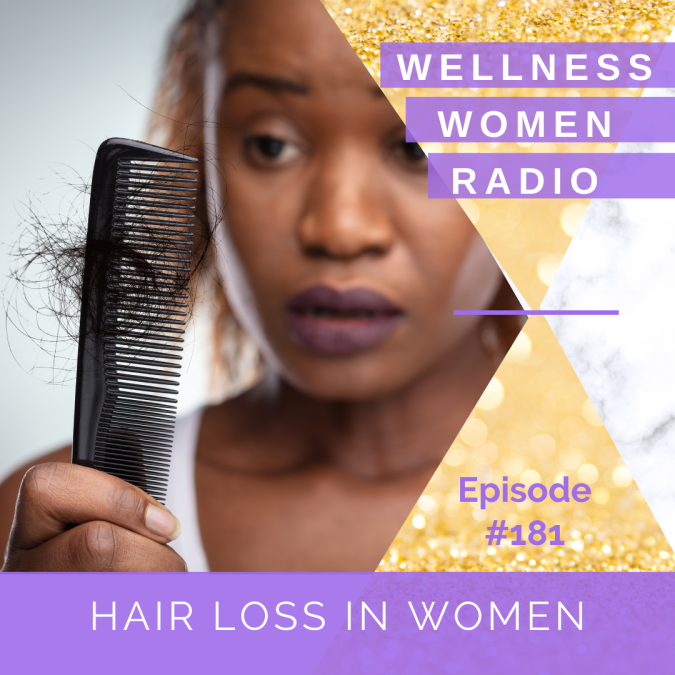 Click Below to Listen Now!
WWR 181: Hair Loss in Women
Episode 181
15, Sep, 2020
31 Minutes
Hair loss in women is rarely spoken about and seems somewhat taboo however it's incredibly common and can be caused by a whole host of different conditions. In this episode of Wellness Women Radio, Dr Ashleigh and Dr Andrea dive into the most common causes of hair loss including metabolic reasons, hormonal imbalances and even autoimmune causes. If you've experienced alopecia or any form of hair loss make sure you tune in now!
Don't forget to follow us on social media
www.facebook.com/thewellnesswomen @thewellnesswomenofficial
www.facebook.com/theperiodwhisperer @drandrea.xo
www.facebook.com/drashleighbond @drashleighbond
Wellness Women Radio is proudly sponsored by Dinner Twist, to get $35 off your first box use code WWR on checkout here: https://www.dinnertwist.com.au
Share This Episode
Share this episode with your family and friends.
About Wellness Women Radio
Wellness Women Radio is brought to you by women's health experts Dr Ashleigh Bond, the pregnancy and birthing guru, and the queen of hormone imbalances - the period whisperer herself, Dr Andrea Huddleston.
Wellness Women Radio Hosts
Recent Wellness Women Radio Episodes