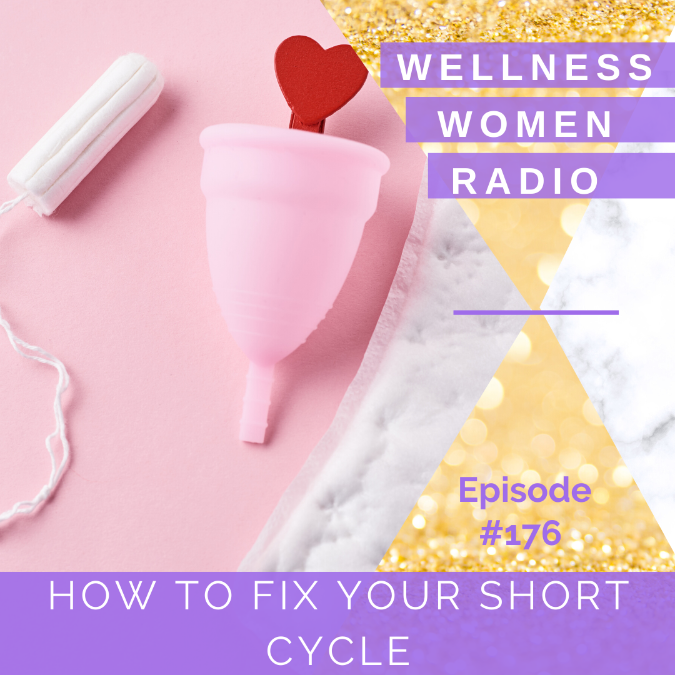 WWR 176: How to Fix Your Short Cycle *without the pill!
Episode 176
30, Jun, 2020
41 Minutes
Do you have a short cycle? Have you been told you have a luteal phase deficiency? This episode of Wellness Women Radio is a 'how-to guide' of how to fix your short cycle without the pill or hormonal contraceptives! Short cycles, less than 26 days (in our opinion) can be due hormonal imbalances, abnormal uterine bleeding, thyroid dysfunction etc, just to name a few! Tune in while 'The Period Whisperer', Dr Andrea, explains why women have a short cycle, what causes it, the symptoms you'll experience and of course, the best fixes!
Don't forget to follow us on social media:
www.facebook.com/thewellnesswomen       @thewellnesswomenofficial
www.facebook.com/theperiodwhisperer      @drandrea.xo
www.facebook.com/drashleighbond             @drashleighbond
Wellness Women Radio is proudly sponsored by Dinner Twist, to get $35 off your first box use code WWR on checkout here: https://www.dinnertwist.com.au
Share This Episode
Share this episode with your family and friends.
About Wellness Women Radio
Wellness Women Radio is brought to you by women's health experts Dr Ashleigh Bond, the pregnancy and birthing guru, and the queen of hormone imbalances - the period whisperer herself, Dr Andrea Huddleston.
Wellness Women Radio Hosts
Recent Wellness Women Radio Episodes