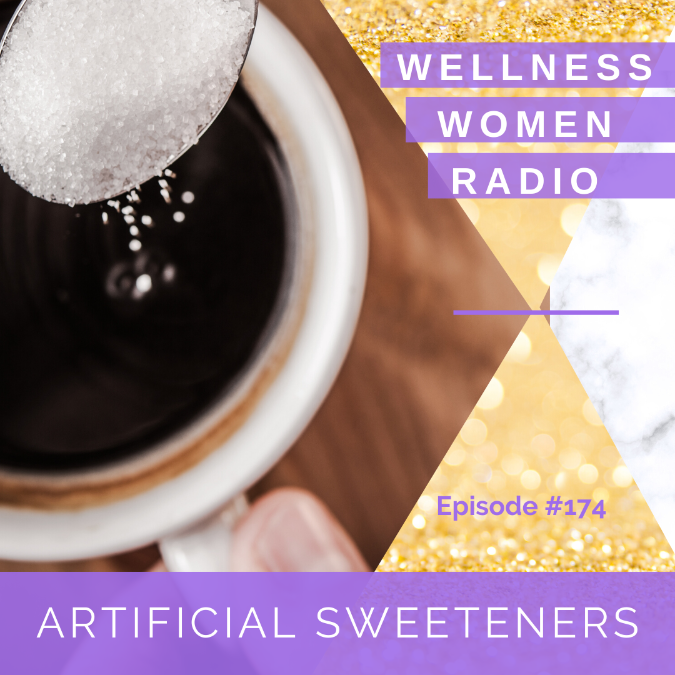 Click Below to Listen Now!
WWR 174: Artificial Sweeteners
Episode 174
09, Jun, 2020
32 Minutes
Artificial sweetener and its safety is incredibly controversial in the health world. Some experts claim they are all completely safe and a better alternative to sugar because they have no caloric content but others think of them as dangerous to your health! In this episode of Wellness Women Radio Dr Andrea and Dr Ashleigh analyse the latest research regarding the safety of artificial sweeteners, including the use of these sugar alternatives during pregnancy and breastfeeding. If you eat any of these sweeteners this is an episode not to be missed!
Don't forget to follow us on social media:
Don't forget to follow us on social media:
www.facebook.com/thewellnesswomen       @thewellnesswomenofficial
www.facebook.com/theperiodwhisperer      @drandrea.xo
www.facebook.com/drashleighbond             @drashleighbond
Wellness Women Radio is proudly sponsored by Dinner Twist, to get $35 off your first box use code WWR on checkout here: https://www.dinnertwist.com.au
Share This Episode
Share this episode with your family and friends.
About Wellness Women Radio
Wellness Women Radio is brought to you by women's health experts Dr Ashleigh Bond, the pregnancy and birthing guru, and the queen of hormone imbalances - the period whisperer herself, Dr Andrea Huddleston.
Wellness Women Radio Hosts
Recent Wellness Women Radio Episodes