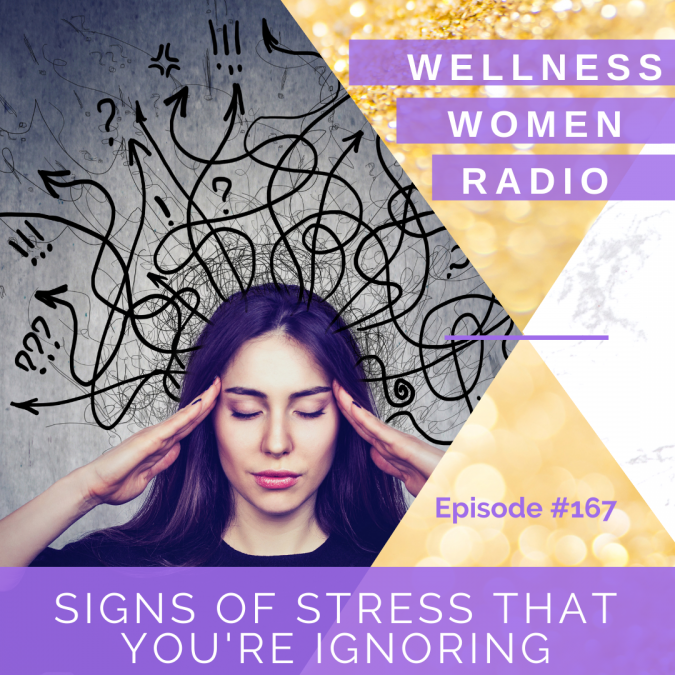 WWR 167: Signs of Stress That You're Ignoring (and how to survive it)
Episode 167
23, Mar, 2020
47 Minutes
Ladies, this is a survival podcast episode! This is a very stressful time in our history and we all have different coping mechanisms. On this episode of Wellness Women Radio Dr Andrea & Dr Ashleigh are giving you all the signs and symptoms of stress that you may be ignoring (or not realising it's stress related) to help you to have the best coping strategies right now! Dr Ashleigh also runs through her 4 A's of stress management and again how best to stay healthy and as well balanced as possible in these uncertain times!
Don't forget to follow us on social media:
www.facebook.com/thewellnesswomen       @thewellnesswomenofficial
www.facebook.com/theperiodwhisperer      @drandrea.xo
www.facebook.com/drashleighbond             @drashleighbond
Wellness Women Radio is proudly sponsored by Dinner Twist, to get $35 off your first box use code WWR on checkout here: https://www.dinnertwist.com.au
Share This Episode
Share this episode with your family and friends.
About Wellness Women Radio
For the women with big dreams, who dare to be different, and who want to thrive in health, work and play. Ashleigh Bond and Andrea Huddleston host this informative and entertaining podcast to help you master true health, and create an exceptional life.
Wellness Women Radio Hosts
Recent Wellness Women Radio Episodes