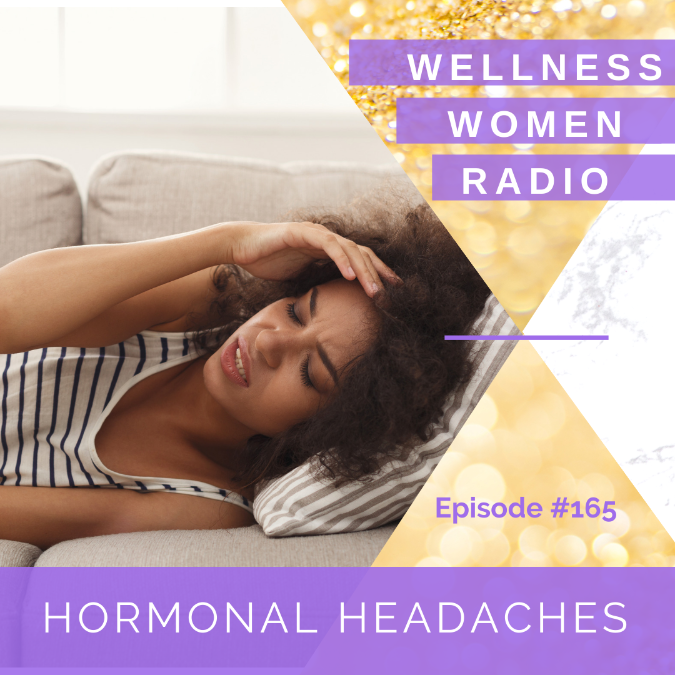 Click Below to Listen Now!
WWR 165: Hormonal Headaches
Episode 165
31, Jan, 2020
40 Minutes
Okay ladies, have you ever suffered from headaches or migraines? Do you know if they're cyclical in nature or have you noticed that they seem to be worse around your period? Your headaches may be from hormonal changes! These headaches/migraines are different to regular ones because they're usually much more intense, last longer and are harder to treat! On this episode of Wellness Women Radio Dr Andrea and Dr Ashleigh dive into the causes of these hormonal headaches, the risks that synthetic hormones pose as well as lots of strategies to fix them…for good!
This is your last chance to join the February 28 Day Hormone Reset Program and you can still use your RESET28 promo code! Go to the website for more info.
Don't forget to follow us on social media:
www.facebook.com/thewellnesswomen       @thewellnesswomenofficial
www.facebook.com/theperiodwhisperer      @drandrea.xo
www.facebook.com/drashleighbond             @drashleighbond
Wellness Women Radio is proudly sponsored by Dinner Twist, to get $35 off your first box use code WWR on checkout here: https://www.dinnertwist.com.au
Share This Episode
Share this episode with your family and friends.
About Wellness Women Radio
For the women with big dreams, who dare to be different, and who want to thrive in health, work and play. Ashleigh Bond and Andrea Huddleston host this informative and entertaining podcast to help you master true health, and create an exceptional life.
Wellness Women Radio Hosts
Recent Wellness Women Radio Episodes