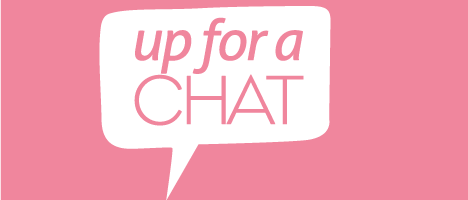 UC 105: Habits of Happy People Part 3
Episode 105
02, Dec, 2014
78 Minutes
This week is the final part of a 3 part series where the Up For A Chat girls discuss the habits of happy people.  This week Cyndi, Kim and Carren discuss 1. Know your facts and don't jump to conclusions 2. Keep things in perspective 3. Take responsibility and deal with any issues and problems in life 4. Speak respectively and be kind to your self 5. Make goals write them down 6. It's none of your business what people think of you 7. Don't let strangers effect your mood 8. Be grateful and participate in life. Kim, Cyndi and Carren also have a wonderful goal for 2016 they look forward to sharing it with you in this podcast.
Share This Episode
Share this episode with your family and friends.
What happens when three international speakers and celebrated business women get together and chat about issues including health, wellbeing, relationships and mindset? Find out as Cyndi O'Meara, Carren Smith & Kim Morrison challenge conventional wisdom.
Recent Up For A Chat Episodes