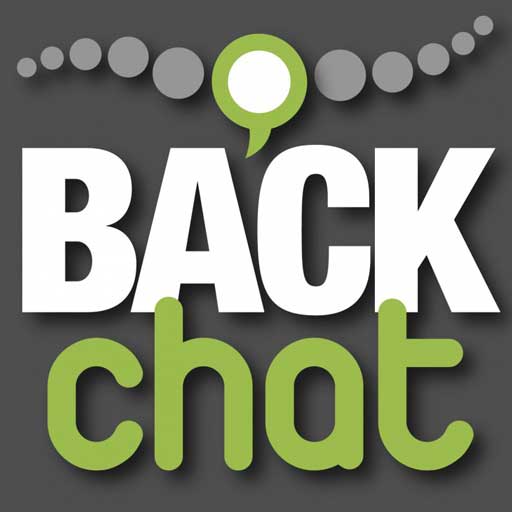 Click Below to Listen Now!
BC 25: 2016 Review – The Wrap
Episode 25
28, Dec, 2016
42 Minutes
BACKchat is about being your best. It does this by exploring the 5 pillars of health.
In this podcast, Paul and Anthony discuss key moments from each of the sixteen BACKchat podcasts in 2016.
BACKchat refers to being your best in
Thinking
Moving
Eating
Sleeping and also in your
Neurology
BC 17 Dr Peter McGlynn (Chiropractor,PhD Candidate)
Integrating Public Health measures into private practice.
BC18 Dr Carlo Rinaudo (Chiropractor, PhD Candidate)
Dizziness and Vestibular Rehabilitation.
BC19 Tim Robards (Chiropractor)
Exercise, strength and Longevity
BC20 Richard Chambers PhD (Clinical Psychologist)
Mindfulness – how it influences everything we do.
BC 21 and BC 22 : Dr Damien Kristof (Chiropractor)
Food Mythology
BC 23 Wayne Schwass
The importance of authentic mindset to combat clinical depression
BC24 Glenn Williams
Life Vs Work Balance – It's your choice.
BC25 David Traster (Chiropractor)
Balance, Brain and the Body .
BC 26 Rachel Lane
Aged Care – Who Cares?
BC 27 Sasha Roshan (Foot Orthopedic Surgeon)
Heel Pain – Conservative or Cut?
BC 28 Dr Terrance Heng (General Practitioner/Chiropractor)
Natural or pharmaceutical – when to use what when dealing with neuromusculoskeletal pain?
BC 29 Varsha Bhika (Physiotherapist)
Urinary Incontinence – overcoming the stigma associated with this condition.
BC 30 David de la Harpe (Spinal Orthopaedic Surgeon)
When is back surgery the right option?
BC 31 Krista Burns (Chiropractor)
Better posture for brighter futures"
BC 32 Russell Mottram (Chiropractor)
The ins and outs of the TMJ/Jaw.
In summary – Paul's highlight show Vs Anthony's highlight show.
To stay abreast with updates with BACKchat, please go to our Facebook page – www.facebook.com/backchatpodcast.
If you liked this show, please leave a 5 star rating on iTunes.
We leave you with one thought:
"Be the best at what you do, and you will grow and inspire others around you."
We look forward to catching up with you on our next BACKchat podcast.
Share This Episode
Share this episode with your family and friends.
BACKchat is hosted by chiropractors Dr. Paul Bergamo and Bianca Dobson. BACKchat is a thought provoking health podcast, empowering you to live to your true, health potential. We discuss with leading health experts and inspirational individuals, the importance of the 5 pillars of health: "Thinking, Eating, Moving, Sleeping and your Neurology."