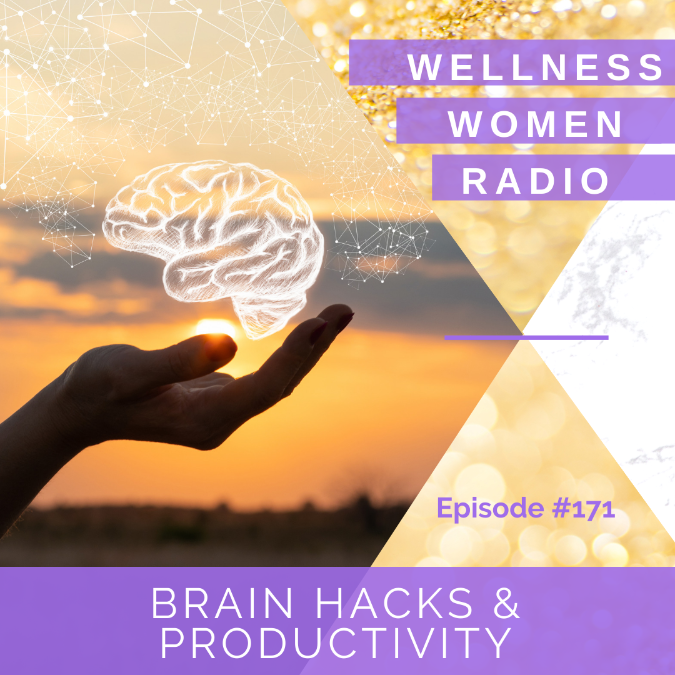 WWR 171: Brain Hacks and Productivity
Episode 171
08, May, 2020
35 Minutes
How are you going kicking your brain into gear in isolation? Is anyone else feeling a bit sluggish, unproductive and slow? We hear you! On this episode of Wellness Women Radio we want to talk you through some brain hacks! Some ways to hack your environment to make working from home a breeze and help you to level up in productivity and focus!
Don't forget to follow us on social media:
www.facebook.com/thewellnesswomen       @thewellnesswomenofficial
www.facebook.com/theperiodwhisperer      @drandrea.xo
www.facebook.com/drashleighbond             @drashleighbond
Wellness Women Radio is proudly sponsored by Dinner Twist, to get $35 off your first box use code WWR on checkout here: https://www.dinnertwist.com.au
Share This Episode
Share this episode with your family and friends.
About Wellness Women Radio
For the women with big dreams, who dare to be different, and who want to thrive in health, work and play. Ashleigh Bond and Andrea Huddleston host this informative and entertaining podcast to help you master true health, and create an exceptional life.
Wellness Women Radio Hosts
Recent Wellness Women Radio Episodes