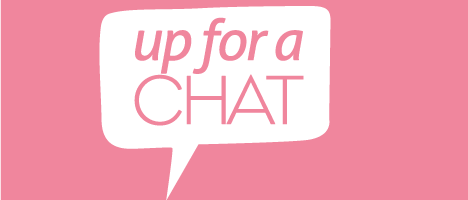 UC 104: Habits of Happy People Part 2
Episode 104
25, Nov, 2014
75 Minutes
This week is the continuation of a 3 part series on the habits of happy people.  The challenge to do one of the habits each day continues.  This week Kim, Carren and Cyndi discuss the following habits.  1. Speak kindly of others, look for the good in people.  2. Forgiveness is a noble habit  3. Keep Learning 4. Start and don't quit 5. Love what you do 6. Enjoy good company and change the relationship you have with self 7. Change negative thoughts around to positive.  Once again Kim matches these habits with essential oils that will help you through the daily habit changes.
Share This Episode
Share this episode with your family and friends.
What happens when three international speakers and celebrated business women get together and chat about issues including health, wellbeing, relationships and mindset? Find out as Cyndi O'Meara, Carren Smith & Kim Morrison challenge conventional wisdom.
Recent Up For A Chat Episodes