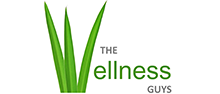 TWG 77: The Process of Goal Setting
2012 is fast drawing to a close so The Wellness Guys sit down to talk about their goal for 2013.
Rather than just talk about goal setting in theory The Guys decided to give a real life example. This episode is The Wellness Guys beginning their 2013 goal setting LIVE on air. Find out what The Guys have in store for you in the next 12 months AND get a live demo on goal setting all rolled into one.
Don't forget to head to our Facebook page to give us your suggestions for 2013, your insights into our goal setting and to share your 2013 goals.
http://thewellnessguys.com/twg-77-the-process-of-goal-setting-2
Share This Episode
Share this episode with your family and friends.
About This Week In Wellness
Brett Hill brings you This Week In Wellness, the health news highlights you need. Every week Brett scours the globe to find the most relevant and important health news highlight to bring to his tribe. In just 5 minutes he will get you up to date with the news and share his opinion of what this means for you.
This Week In Wellness Hosts
Recent This Week In Wellness Episodes