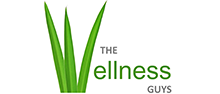 TWG 76: Smart DNA with Margie Smith
The Wellness Guys interview Margie Smith, a molecular geneticist with over 20 years experience in her field. Challenging the 'one size fits all' approach to health Margie shares with the guys the developments in the field of genetics that allow for a more personalised approach to wellness. The interview covers a range of topics including epigenetics, genetic predispositions and how lifestyle interventions can affect the way your genes are expressed. So tune in for this very informative episode!
http://thewellnessguys.com/twg-76-smart-dna-with-margie-smith
Share This Episode
Share this episode with your family and friends.
About This Week In Wellness
Brett Hill brings you This Week In Wellness, the health news highlights you need. Every week Brett scours the globe to find the most relevant and important health news highlight to bring to his tribe. In just 5 minutes he will get you up to date with the news and share his opinion of what this means for you.
This Week In Wellness Hosts
Recent This Week In Wellness Episodes