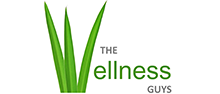 TWG 62: Are organic foods worth it with Tim Marshall
This week The Wellness Guys interview Tim Marshall of www.tmorganics.com. The conversation starts with a discussion around the recent New York Times article that suggested there was no benefit to buying organic food. Tim shares with us what the research shows as opposed to what was reported. Tim and the guys then get into a wide ranging discussion around organic certification, what to lookout for, why organic food really is good value and how to get started growing your own organic fruits and vegetables. Join us for this fascinating insight into the wide world or organic food.
Share This Episode
Share this episode with your family and friends.
About This Week In Wellness
Brett Hill brings you This Week In Wellness, the health news highlights you need. Every week Brett scours the globe to find the most relevant and important health news highlight to bring to his tribe. In just 5 minutes he will get you up to date with the news and share his opinion of what this means for you.
This Week In Wellness Hosts
Recent This Week In Wellness Episodes