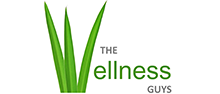 TWG 75: Day in the life of a Wellness Guy
The fans have asked for this one over and over and The Wellness Guys have delivered. You said you wanted to know what exactly The Wellness Guys do in an average day. When they get up, what they eat, how they snack, what sort of exercise they do, how they work and how they relax. Well here it is you nosey parkers! Just kidding. The Wellness Guys discuss their daily habits and routines in detail and it is a great way to see how easy it can be for you to implement wellness into your life. Tune in!
http://thewellnessguys.com/episode-75-day-in-the-life-of-a-wellness-guy
Share This Episode
Share this episode with your family and friends.
About This Week In Wellness
Brett Hill brings you This Week In Wellness, the health news highlights you need. Every week Brett scours the globe to find the most relevant and important health news highlight to bring to his tribe. In just 5 minutes he will get you up to date with the news and share his opinion of what this means for you.
This Week In Wellness Hosts
Recent This Week In Wellness Episodes