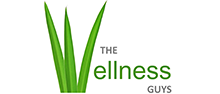 TWG 74: Understanding Woman's Hygiene with TOM's Organics founder Aimee Marks
The Wellness Guys spend half an hour talking about women's issues. This week The Wellness Guys venture into the sometimes uncomfortable area of feminine hygiene with Aimee Marks from TOM organics. The guys admit that this is not an area they have given a lot of thought to previously but as soon as the interview started they realised just how important it is. Guys and girls will want to tune in for this important insight into the personal grooming industry and the health hazards to look out for. Tune in this week to The Wellness Guys Show.
Share This Episode
Share this episode with your family and friends.
About This Week In Wellness
Brett Hill brings you This Week In Wellness, the health news highlights you need. Every week Brett scours the globe to find the most relevant and important health news highlight to bring to his tribe. In just 5 minutes he will get you up to date with the news and share his opinion of what this means for you.
This Week In Wellness Hosts
Recent This Week In Wellness Episodes