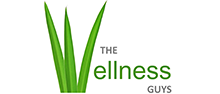 TWG 72: Up for a chat with Cyndi O'Meara, Carren Smith, and Kim Morrison
The Wellness Guys are very excited to announce that their new podcast network The Wellness Couch will be launched in just one week! To celebrate the launch of the new network the guys interview the girls from one of the couch's fantastic new shows Up For A Chat. Wellness Guys favourite Cyndi O'Meara is joined by fellow 'chatters' Kim Morrison and  Carren Smith for an entertaining interview about their perspectives on health and wellness and what needs to be done to get the world back on track. Do not miss this opportunity to hear six of Australia's top wellness personalities on the one episode!
Share This Episode
Share this episode with your family and friends.
About This Week In Wellness
Brett Hill brings you This Week In Wellness, the health news highlights you need. Every week Brett scours the globe to find the most relevant and important health news highlight to bring to his tribe. In just 5 minutes he will get you up to date with the news and share his opinion of what this means for you.
This Week In Wellness Hosts
Recent This Week In Wellness Episodes