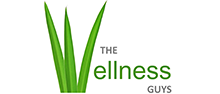 TWG 70: Women's Health with the Girls of Health Talk TV
This week The Wellness Guys interview the Health Talks Girls. Jess Ainscough, Melissa Ambrosini and Nat Kringoudis (in the absence of 4th member Samantha Gowing) talk about what inspired them to start their new weekly show which has already drawn a huge audience. The girls all have a unique perspective and a story to share especially when it comes to women's health issues. Tune in for a great interview with some very informative (and attractive) girls.
Share This Episode
Share this episode with your family and friends.
About This Week In Wellness
Brett Hill brings you This Week In Wellness, the health news highlights you need. Every week Brett scours the globe to find the most relevant and important health news highlight to bring to his tribe. In just 5 minutes he will get you up to date with the news and share his opinion of what this means for you.
This Week In Wellness Hosts
Recent This Week In Wellness Episodes