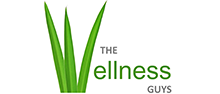 Click Below to Listen Now!
This week The Wellness Guys talk about Men's Health. So often guys don't look after themselves when it comes to health and wellness. In this episode The Wellness Guys talk about why that is and what key things men should look out for if they want to stay healthy. So whether you are a man or are concerned about the men in your life you are not going to want to miss this episode.
Share This Episode
Share this episode with your family and friends.
About This Week In Wellness
Brett Hill brings you This Week In Wellness, the health news highlights you need. Every week Brett scours the globe to find the most relevant and important health news highlight to bring to his tribe. In just 5 minutes he will get you up to date with the news and share his opinion of what this means for you.
This Week In Wellness Hosts
Recent This Week In Wellness Episodes