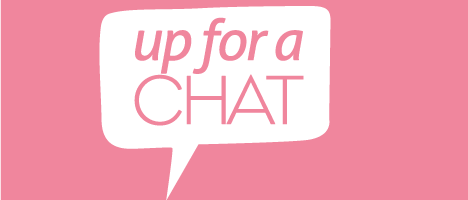 Click Below to Listen Now!
Episode 87
29, Jul, 2014
78 Minutes
It is suggested by one of the Up For A Chat listeners to do a podcast on  "midlife crisis" – surely the girls have never had one and what would they know?  What is a midlife crisis what is the definition is where the chat begins.  From the definition Kim, Carren and Cyndi realise they have had many in their lives and believe it's not bad to have a mid life crisis but the key is to not remain in the crisis. There is some frivolity and laughter in the beginning and then the seriousness of a midlife crisis takes hold and the advise given by all three girls is mesmerising, thought provoking and life changing.
Share This Episode
Share this episode with your family and friends.
What happens when three international speakers and celebrated business women get together and chat about issues including health, wellbeing, relationships and mindset? Find out as Cyndi O'Meara, Carren Smith & Kim Morrison challenge conventional wisdom.
Recent Up For A Chat Episodes