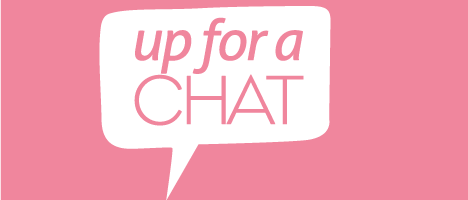 Click Below to Listen Now!
UC 65: How to FARC in Public
Amanda Gore joins The Up For A Chat Girls for an hour of motivation. Amanda is a high profile international speaker and author and much loved friend of the girls. The chat begins around motivation and what motivates people to change? Amanda has some insightful thoughts on this which leaves Carren, Cyndi and Kim knodding heads and ooing and ahing. FARCing becomes the hot word of the hour, standing for focus, awareness, repetition and celebration. The crux of the talk comes down to how you feel about yourself and whether you are worthy of change. A fabulous discussion that will change your position on motivation.
Share This Episode
Share this episode with your family and friends.
What happens when three international speakers and celebrated business women get together and chat about issues including health, wellbeing, relationships and mindset? Find out as Cyndi O'Meara, Carren Smith & Kim Morrison challenge conventional wisdom.
Recent Up For A Chat Episodes