Home
>
Shows
>
That Paleo Show
> TPS 82: Anthia Koullouros – Naturopath, Herbalist And Owner Of Ovvio Organics On Her New Book – I Am Food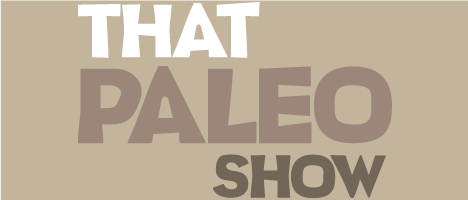 TPS 82: Anthia Koullouros – Naturopath, Herbalist And Owner Of Ovvio Organics On Her New Book – I Am Food
Episode 83
29, Aug, 2014
33 Minutes
Anthea is a Naturopath & Herbalist, Organic Food Health & Lifestyle Educator, Owner of Ovvio Retail Store & Organic Tea and Author of I am food. Which is her brilliant new book based around eating for health. Anthia has exhaustive knowledge and experience working in the wellness industry and has spent the last 20 years consulting as a Naturopath. Originally inspired by a faded nutritional manual on her parent's shelf when she was 12, she embarked on a lifetime of research and learning which we are excited to be able to share with you today. Here to help us 'unscramble the scramble' and transition from eating processed foods to eating the food that are best for your body, soul and the planet, here is Anthia Koullouros.
Links to the good stuff:
https://twitter.com/ovvioorganics
https://www.facebook.com/OVViOOrganics
http://www.ovvioorganics.com.au/
http://www.pinterest.com/ovvioorganics/o-v-v-i-o-o-r-g-a-n-i-c-t-e-a/
Share This Episode
Share this episode with your family and friends.
Dr Brett Hill (Chiropractor) and George Bryant - Civilized Caveman have inspired people all over the world to make drastic changes for the better, in their life and their health. This show will help you get back to basics and redefine the way you eat, think and move in order to maximuse your innate potential.
Recent That Paleo Show Episodes