Home
>
Shows
>
That Paleo Show
> TPS 80: Dr. Amy Myers – Autoimmunity, Gut Health, And Why Fermented Foods Might Not Be Helping You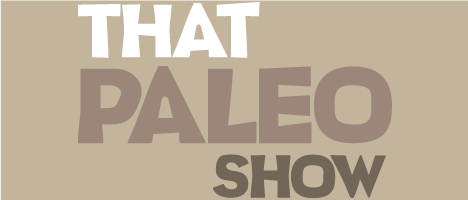 TPS 80: Dr. Amy Myers – Autoimmunity, Gut Health, And Why Fermented Foods Might Not Be Helping You
Episode 80
15, Aug, 2014
31 Minutes
Here at That Paleo Show we love a good strong statement and we don't think it gets much better than our guests philosophy- Get to the root. Learn the tools. Live the solution. Dr Amy Myers wears many hats including Teacher, Physician and Author of The Autoimmune Solution: A Revolutionary Plan to Prevent and Reverse the Full Spectrum of Symptoms and Diseases due for release January 2015
.
Helping people is Dr Amy's passion and today we look forward to discussing how she found what she believes to be the best way to heal people. Like us Dr Amy believes that health shouldn't be viewed as a cookie cutter solution and instead practices Functional medicine with the view that each of us is unique in our genetic makeup and physiology. She advocates that what ultimately causes illness in one person is not the same for another, and treatment for each will therefore be different. This sounds like a brilliant basis for some wonderful discussion so lets get stuck into it, welcome to the show Dr Amy Myers.
Share This Episode
Share this episode with your family and friends.
Dr Brett Hill (Chiropractor) and George Bryant - Civilized Caveman have inspired people all over the world to make drastic changes for the better, in their life and their health. This show will help you get back to basics and redefine the way you eat, think and move in order to maximuse your innate potential.
Recent That Paleo Show Episodes