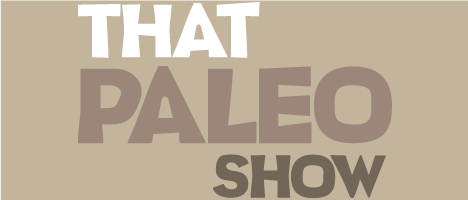 TPS 70: Live from Cave Camp Adelaide
This week the Crew from That Paleo Show are recording LIVE from Cave Camp Adelaide! Our first live event and boy was it a ripper. We had so much fun sharing education, inspiration and transformation with our campers that we thought it would be remiss of us to leave you out of the loop. In this episode we answer some of our campers questions live on air and find out the number one things our campers have learnt that they think will be of benefit to you too. We also have a guest appearance from two of our favourite cave peeps and former co-hosts Steph and Janah AND a very exciting special announcement at the end! So tune in for the fun and frivolity of That Paleo Show LIVE from Cave Camp Adelaide!
Share This Episode
Share this episode with your family and friends.
Dr Brett Hill (Chiropractor) and George Bryant - Civilized Caveman have inspired people all over the world to make drastic changes for the better, in their life and their health. This show will help you get back to basics and redefine the way you eat, think and move in order to maximuse your innate potential.
Recent That Paleo Show Episodes