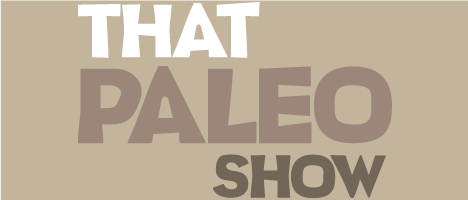 TPS 63: Evan Brand of Not Just Paleo Podcast On Hacking Stress
This weeks guest is a bit like us- so we're excited straight up!
He is passionate about discussing what it takes for humans to be happy and healthy and is certainly 
doing his part to help spread the word on health. His goal is to make a difference in your everyday 
life. He knows the challenges that we all face when it comes to examining the current state of health 
and considering what to do about it in our own lives. His desire is to draw attention and increase 
consciousness to the way you live. With this focus, "Not Just Paleo" was born. Using Not Just Paleo as 
the vehicle our guest aims to help you avoid becoming another health statistic and to help you live the 
best life possible. Evan Brand is a Blogger and podcast host who combines 21st Century technology with 
a Paleo template to naturally conquer depression, anxiety, weight loss and struggles.
Website: notjustpaleo.com
Facebook: https://www.facebook.com/NotJustPaleo
Twitter: https://twitter.com/notjustpaleo
Instagram: http://instagram.com/notjustpaleo
You Tube: https://www.youtube.com/user/NotJustPaleo
Share This Episode
Share this episode with your family and friends.
Dr Brett Hill (Chiropractor) and George Bryant - Civilized Caveman have inspired people all over the world to make drastic changes for the better, in their life and their health. This show will help you get back to basics and redefine the way you eat, think and move in order to maximuse your innate potential.
Recent That Paleo Show Episodes