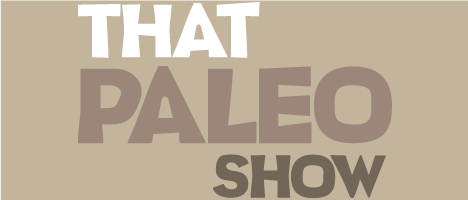 Click Below to Listen Now!
You might want to grab a notepad and pen for this one tribe because the Paleo hero and inspiration names will by flying thick and fast as we share our favourite people along our wellness journeys. (A few non Paleo ones peppered in there as well because we got side tracked!)
The Cave Camp hype and surprises keep building as we announce our very special guest nutritionist that will be joining us for the weekend. Can you guess who it will be? Listen in to find out more.
http://www.thatpaleoshow.com/cave-camp/
Share This Episode
Share this episode with your family and friends.
Dr Brett Hill (Chiropractor) and George Bryant - Civilized Caveman have inspired people all over the world to make drastic changes for the better, in their life and their health. This show will help you get back to basics and redefine the way you eat, think and move in order to maximuse your innate potential.
Recent That Paleo Show Episodes