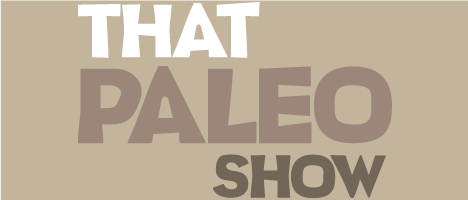 TPS 56: Rumbles Paleo With Jen, Brian And Bumi
They say that the way to a man's heart is through his stomach- well let me tell you today's guests
have created "an un-quake-able range of healthy Paleo Snacks" that are a sure fire guaranteed way
to win anyone's attention!
He likes eating and she likes cooking, paired together Rumbles Paleo was
born! Brian and Jen from Rumbles are Australia's first and original Paleo Snack Providers and with a
promise "To create a taste-bud rumble-ation of earthquake proportions with every bite of their paleo
products" let me tell you- boy do they deliver!
http://www.youtube.com/channel/UCrB62yqKkga1dWayo8q75Dw/videos
http://www.rumblespaleo.com/
https://www.facebook.com/rumblespaleo
https://twitter.com/rumblespaleo
http://web.stagram.com/n/rumblespaleo/
Share This Episode
Share this episode with your family and friends.
Dr Brett Hill (Chiropractor) and George Bryant - Civilized Caveman have inspired people all over the world to make drastic changes for the better, in their life and their health. This show will help you get back to basics and redefine the way you eat, think and move in order to maximuse your innate potential.
Recent That Paleo Show Episodes