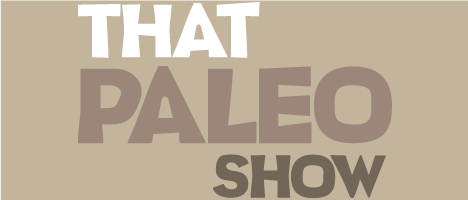 TPS 51: Bill & Hayley of the Food Lovers Primal Palate
This weeks episode is a must listen for anyone who loves stress free, healthy eating with friends and family. Fresh off their Paleo tour of the West Coast of America, Bill and Hayley, two of the webs most popular foodies talk us through their approach to making Paleo easy, fun and delicious. Stay tuned for bonus content and hilarious pet bloopers!
Website: http://www.primalpalate.com/
Facebook: 
https://www.
facebook
.com/TheFoodLovers
Twitter: 
https://twitter.com/PrimalPalate
Instagram: 
http://instagram.com/primalpalate
Share This Episode
Share this episode with your family and friends.
Dr Brett Hill (Chiropractor) and George Bryant - Civilized Caveman have inspired people all over the world to make drastic changes for the better, in their life and their health. This show will help you get back to basics and redefine the way you eat, think and move in order to maximuse your innate potential.
Recent That Paleo Show Episodes