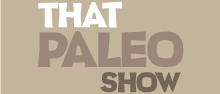 TPS 4: Your Paleo Support Network
This week we talk about support networks. We give you some online sources, so fitness sources, some physician sources and also the low down on how to go about building our own support network. Grab a pen and paper because this episode is jam packed with resources for the newbie paleo-sapien. Even veterans might come across some resources they don't yet know.
Share This Episode
Share this episode with your family and friends.
Dr Brett Hill (Chiropractor) and George Bryant - Civilized Caveman have inspired people all over the world to make drastic changes for the better, in their life and their health. This show will help you get back to basics and redefine the way you eat, think and move in order to maximuse your innate potential.
Recent That Paleo Show Episodes