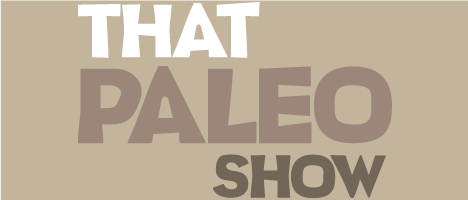 Click Below to Listen Now!
TPS 26: Non Paleo Partners
Today we talk about how to live in a relationship where your partner is not Paleo, or doesn't get why you are. Luckily for the three of us, our partners are extremely supportive, but we have spoken to plenty of people who are not fortunate enough to be in the same hollowed out tree canoe (boat). So, through our coaching experience, we have come across a few things that might help you have more harmony even if the rest of your tribe isn't quite on the same page as you.
Share This Episode
Share this episode with your family and friends.
Dr Brett Hill (Chiropractor) and George Bryant - Civilized Caveman have inspired people all over the world to make drastic changes for the better, in their life and their health. This show will help you get back to basics and redefine the way you eat, think and move in order to maximuse your innate potential.
Recent That Paleo Show Episodes