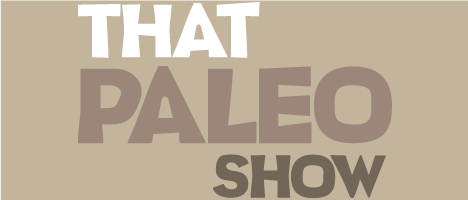 TPS 13: Gluten with Nora Gedgaudas
Our very first interview, and who better than the queen of paleo; Nora Gedgaudas author of "Primal Body Primal Mind- beyond the paleo diet for total health and a longer life".  We absolutely LOVED this interview and we are sure you will too. Nora covered a lot of extra details about gluten sensitivity than just your usual gut associated issues, so be sure to check it out and let us know what you think!
Share This Episode
Share this episode with your family and friends.
Dr Brett Hill (Chiropractor) and George Bryant - Civilized Caveman have inspired people all over the world to make drastic changes for the better, in their life and their health. This show will help you get back to basics and redefine the way you eat, think and move in order to maximuse your innate potential.
Recent That Paleo Show Episodes