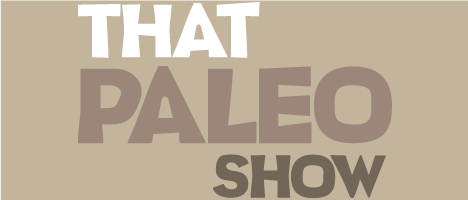 Click Below to Listen Now!
TPS 100: Happy 100th Episode!
Episode 100
16, Jan, 2015
38 Minutes
Well as you may have heard we are celebrating our 100th Episode of That Paleo Show which is super exciting stuff so HAPPY BIRTHDAY TO US! We are hugely privileged to work with the caliber of knowledgeable, informative, genuine and entertaining guests each and every week that we do and are proud to have such amazing, wonderful, supportive, funny and insightful listeners that put up with our antics and encourage us to keep sharing every week. We'd like to thank each and every one of you for being a part of our journey on That Paleo Show. Today we are seizing the opportunity to reflect on some of our favourite moments and talk about what we have learned doing the show but before we do that I think a great starting point is to consider how it all began. Brett you've been here since conception and have worked with the witty and vivacious Steph and Janah who put in the hard yards getting us up and running allowing us to be where we are today, how did the show all start can you take us on a trip down memory lane?
Links to the good stuff:
https://www.facebook.com/ThatPaleoShow
https://www.instagram.com/ThatPaleoShow
https://www.twitter.com/ThatPaleoShow
Share This Episode
Share this episode with your family and friends.
Dr Brett Hill (Chiropractor) and George Bryant - Civilized Caveman have inspired people all over the world to make drastic changes for the better, in their life and their health. This show will help you get back to basics and redefine the way you eat, think and move in order to maximuse your innate potential.
Recent That Paleo Show Episodes