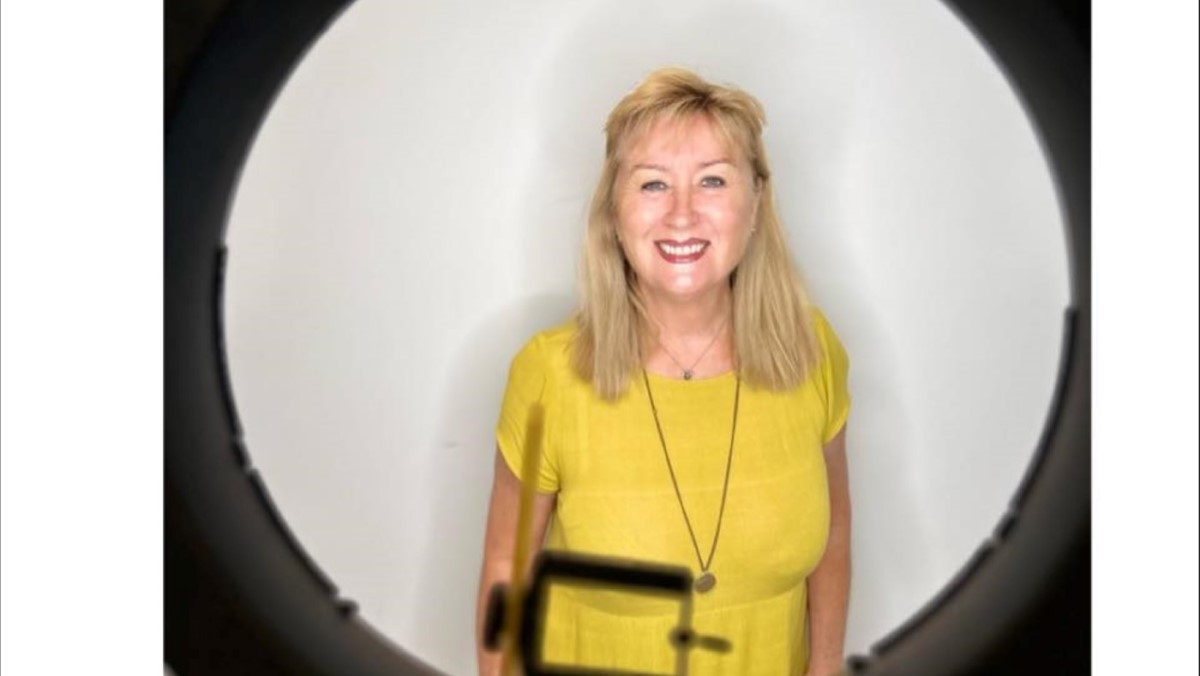 SLP 266: May Every Aroma You Smell Be A Healing One with Deby Atterby
Episode 266
04, Apr, 2023
64 Minutes
'So, the research has become a very, very big part of it, even though people don't want to say, like the pharmaceutical companies, oh this is true it does work, that's why they have to have this knowledge behind them, and this is why the research goes into so much today. It's just like how we learnt how to use herbs, we just worked with them and I suppose in the very beginning there wasn't a lot of documentation, but as time has gone on, that valuable documentation, the research, people submitting their case studies and showing their research papers, that's how we really get the greater understanding about how these chemical constituents that are so minute are able to truly work in many facets of our health and wellbeing.' ~ Deby Atterby
Growing up with a passion for plants Deby Atterby was continuously inspired by her grandmother, her Mamushka, who would give her herbal teas and tinctures whenever unwell or injured. This empowered her to want to learn more and train to become qualified in plant medicine in her adult years. One of her absolute passions is with Australian essential oils and as you will hear in this interview her love of aromatic medicine is what drives her to share her knowledge with the world.
Deby is an active Aromatherapy educator and clinical practitioner with over 30 years experience. She has continued to be active in an aromatic medicine and clinical aromatherapy as well as Western Herbal Medicine and trained internationally since 2001.
In 2008, she undertook the task of editor and publisher of the industry magazine, "Aromatherapy Today International Journal,"
www.aromatherapytodayeducation.com.au which assists aromatherapists with their continuing education in the aromatherapy realm and Deby provides an in-depth profile of an Essential Oil in each volume.
Deby instigated the first 2-day Aromatica Australia conference in 2015, which was well attended by therapists from Australia, New Zealand, Taiwan and Japan, who were all treated to wonderful presentations by guest speakers in their field. As a result of the first Aromatica Australia conference, Deby has continued running the conference in 2017, 2019 and 2021.
More recently, Deby has been recognised as an expert in Australian native essential oils and has many case studies to demonstrate their efficacy and benefits in a clinical environment and along with her colleague, educates predominantly in the use of Australian Essential oils. She then has since written a book on Australian Essential Oils, which was released during the 2021 virtual Aromatica conference and is being sold worldwide, available on www.aromatherapytodayeducation.com.au
Some of her favourite essential oils include Clove, Peppermint and Lemon and all of the Australian essential oils.
Books that Deby recommends in this podcast are as follows:
Australian Essential Oil Profiles – practical and clinical guidelines – Deby Atterby
The Constituents of Medicinal Plant – 3rd edition  – Andrew Pengelly
C02 Extract in Aromatherapy – Madeleine Kerkhof
Harvest to Hydrosol – Ann Harman ( she has a new one out soon)
Essential Oil Safety – Robert Tisserand – Rodney Young – second edition
The Carrier Oil Palette  – Jade Shuts- Sherilyn Siegmund-Roach
Help Your Dog Heal Itself  – Caroline Ingraham ( she has other great books to care for animals also )
Aromatree – Salvatore Battaglia 
Also Sal's Complete Guide to Aromatherapy 1-3
Her definition of Self Love is – 'To know we all have our own ideas of what self-love is. For me it is about respecting who I am and of course believing in myself. Knowing to be the best I can for who I am is really important.'
Her favourite quote is:
'Our uniqueness is what one should embrace. It's what makes us really as special as what we are. May every aroma that you smell be a healing one.'
Links to follow:
Email: deby@aromatherapytoday.com  deby@aromatheraptodayeducation.com.au
Phone: 0413877185
Website: www.aromatherapytodayeducation.com.au
Instagram: https://www.instagram.com/aromatherapytoday/
Facebook: https://www.facebook.com/aromatherapytodaydeby
Quotes:
I have had a love of plants since I was a little girl
Healing plants and aromatics are the basis of all medicine
My grandmother and her love of plant medicine empowered me as a child
The pharmaceutical companies are destroying themselves, they are cooking the goose!
We work with homeopathic remedies to align the body
You have to clean the blood and boost immune defence.
Had a real burning in my belly to bring aromatic medicine to Australia
It was our elders who did all the research.
I want to gift this all to Australia
Every drop is precious
Every part of our time is precious
Mother Nature and Father Time give us the energy
Don't destroy us, we can't destroy the plants or the essential oil will be destroyed, and in turn that will destroy us
Each oil works very uniquely
Understand oils clearly and be educated properly

SELF LOVE PODCAST SPONSOR LINKS
THANKYOU FOR LISTENING… If you would like to share your feedback on this podcast please head to my Facebook and Instagram pages below. Thanks so much if you take the time to give me a 5-star rating on iTunes so that others find this podcast easily and I sincerely appreciate all of your feedback and comments. It makes it all worthwhile as I know this podcast can plant a seed where big things can indeed grow!
If you would love to work with Kim one on one coaching or be a part of her Self Love & Wellness Mentorship Program to continue to master the art of self-love click here – www.kimmorrison.com
BRAND NEW 'ESSENTIAL SELF CARE WEEKEND' VIRTUAL EVENT with Kim Morrison
Immerse yourself in a whole weekend for you, dive into the powers of your physical, mental and emotional wellbeing and how essential oils can create magic and change in your life. Learn the importance of self-care and what it means to indulge and recharge every day… after all you deserve it!
Click here for more information and locations for your Standard or VIP ticket – https://twenty8.com/events-and-workshops/

PODCAST SPONSOR:
Twenty8 Essentials – https://twenty8.com/
DISCOUNT CODE:
Discount Code for SLP Listeners – selflovepodcast
LINKS:
Twenty8 Essentials
Website: https://twenty8.com/
Facebook: https://www.facebook.com/twenty8essentials
Instagram: https://www.instagram.com/twenty.8.essential/
Kim Morrison Website: www.kimmorrison.com

The Art Of Self Love – https://twenty8.com/product/the-art-of-self-love/
Self-Love & Wellness Mentoring Program – https://www.kimmorrisontraining.com/
Essential Oils 101 Program – https://www.kimmorrisontraining.com/essential-oil-101
Kim Morrison Instagram: https://www.instagram.com/kimmorrison28/
Kim Morrison Facebook: https://www.facebook.com/KimMorrisonTraining
MUSIC INTRO & OUTRO
Many thanks to Wes and Charlotte Carr – https://wesleydeanmusic.com/
Share This Episode
Share this episode with your family and friends.
Welcome to the self-love podcast a show that cracks open your heart and inspires a deeper regard for your own wellbeing and happiness. Expert interviews, 'how-to' quickies and deep dive conversations into the heart of our souls, unravelling the mystery, struggles and joys of simply being human.
Recent Self Love Podcast Episodes